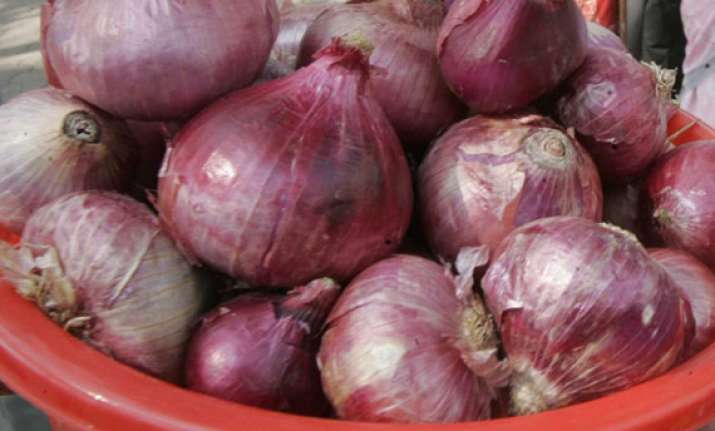 New Delhi/Nashik: The price of onions is set to touch Rs 100 a kg within this week, as the bulb was retailing at Rs 80 a kg in Delhi and adjoining markets on Monday.
Traders said, import was the only option left, with onion crops in and around Nashik and Lasalgaon failing this year, and no fresh supplies in sight from far-off states like Karnataka and Tamil Nadu.
Several traders have already decided to import onions from Pakistan and China.
Onions from Pakistan and China are expected to arrive within the next fortnight, according to business circles.
Agriculture Minister Sharad Pawar has nixed the demand to slap an outright ban on export of onions from India, saying that the onion growers should not be harmed financially.
In 1998, the people of Delhi threw out the BJP government because of high onion prices, and had installed Congress rule, which has been continuing since then for the last 15 years.
In Delhi, the Sheila Dikshit government has been selling onions at Rs 35 a kg through Mother Dairy outlets, but the onions are of low-grade quality, with 30 per cent of them inedible.
The BJP, Shiv Sena, Akali Dal and other allies are gearing up to make onion price a big issue in the run-up to the Assembly polls to be followed by Lok Sabha elections in May next year.