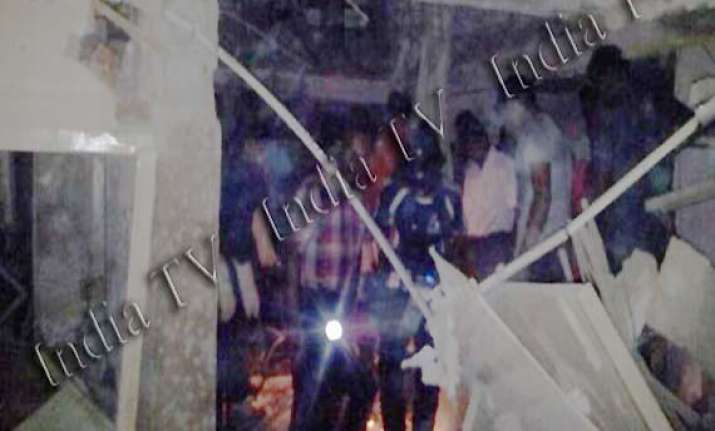 Jodhpur, Aug 10: One person died and several others injured when an LPG cylinder exploded due to leakage in a two-storeyed building housing several tenants in Bhagat Ki Kothi locality of Jodhpur this morning.
Those injured are being treated in Mathuradas Mathur Hospital.
The room caught fire soon after the blast, and several families ran away from the building in panic.
The entire building was reduced to rubble.