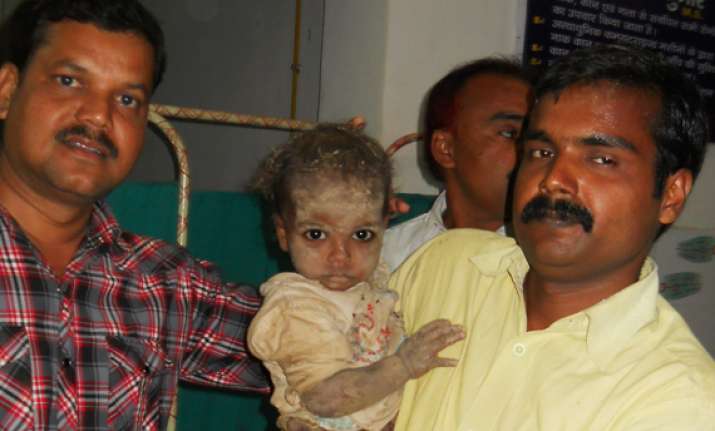 Patna, Feb 17: Raja, a one and half year old child, fell into a 20-feet deep hole in Barh near Patna and was rescued after three hours of strenuous efforts by rescuers.

The  one foot  diameter hole had been dug to build a piling foundation for a veterinary hospital, when Raja fell into it.

Rescuers tried to put rope inside to bail out the kid, but failed. Later, a parallel hole was dug and the kid was rescued.

Raja was rushed to a nearby nursing home, where he has fully recovered.