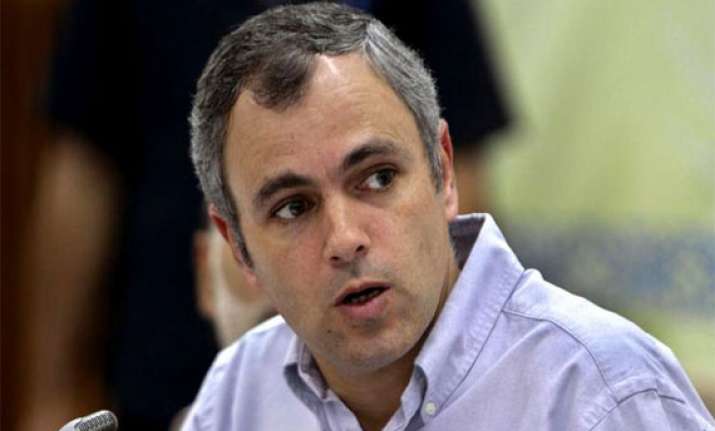 Srinagar: With National Conference drawing a blank in the Lok Sabha elections, Jammu and Kashmir Chief Minister Omar Abdullah today sought to know the reasons from the people of the state for the rejection of NC candidates including party president Farooq Abdullah.  "gupkar@gmail.com is my email. I'd like to hear from you as to the reasons for the enormous setback (the) NC has faced in these elections," Omar wrote on microblogging site twitter.com.
While the National Conference lost all three Lok Sabha seats in Kashmir to arch rival Peoples Democratic Party (PDP), its pre-poll ally Congress was routed by BJP on the other three seats in Jammu and Ladakh regions of the state.  Omar said he has started introspection process following the electoral defeat but wanted to hear from people outside his party on how to make amends.
"I've started the process of introspection and am listening to voices within the party but I need to hear from people other than colleagues (too).
"I want to learn, I NEED to learn. I'd like to try and make amends. I'll give it my best shot and I'd rather fail trying than not try at all," he added.
In earlier tweets, Omar said he acknowledged the grievances of the people, which they had voiced through the ballot, and he will rise to their expectations.  "We have served YOU for the last five years with dedication. Today we acknowledge YOUR grievances and now we will rise to YOUR expectations," he said.