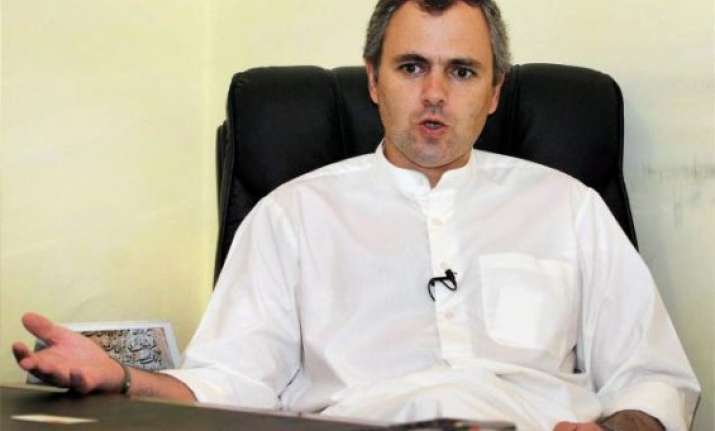 Srinagar: Jammu and Kashmir Chief Minister Omar Abdullah today asked people of the state to use their right to vote for getting their day-to-day problems redressed.
"Whether the bigger political issues get resolved or not, we come here (Assembly) every day to address your problems," Omar said on the final day of last session of the 11th Legislative Assembly.
Omar said he would not ask the people to vote for one party or the other but only urge them to come out to vote.The Chief Minister thanked the people for reposing faith in him and giving the chance to serve them.
He said the people will now decide on the performance of the elected representatives in the elections scheduled to be held later this year.
The tenure of the Jammu and Kashmir Assembly ends on January 19, 2015, and elections will be held before that for the 87-member strong Assembly.
"The verdict of masses is always correct and supreme in a democratic setup," he said.