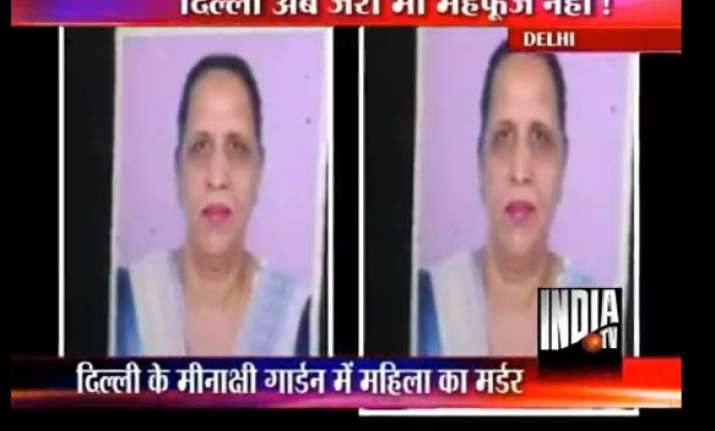 New Delhi, July 30: 64-year-old Pavitar Kaur was alone in her house in Meenakshi Garden, West Delhi on Friday afternoon when a robber entered the house and murdered her near the kitchen, police said. 

Pavitar Kaur's husband, son and daughter-in-law had gone to work. Finding the lady alone, the burglar entered the house and apparently hit her head with an iron piece, killing her on the spot. All the almirahs and wardrobes were found open, and it appeared that the burglar decamped with all the valuable inside the house, says V Renganathan, Additional CP. Some fingerprints have been taken and the crime investigation unit is on the job, he added. 

The murder came to notice when the two children of Pavitar's daughter-in-law came from school and found blood near the kitchen. A female neighbour Shobhna says, she had heard a lady screaming in a nearby flat, but she was busy in her work and didn't come out.