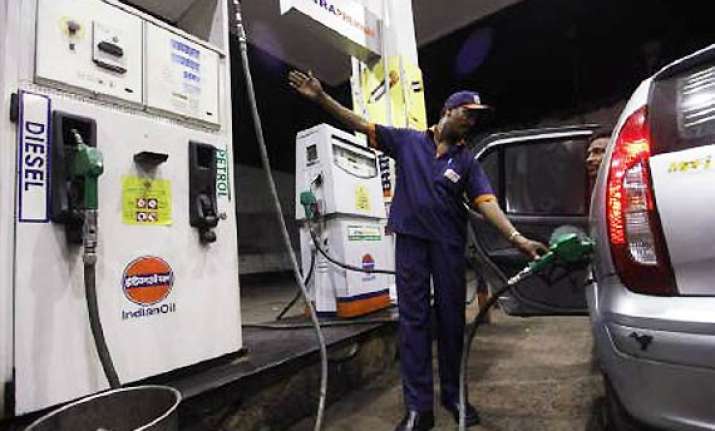 New Delhi, Dec 15: State-owned oil companies will not change prices of petrol tonight as they have not yet got a very clear signal from the government on raising rates in line with international cost and fall in rupee.

"The review may take place tomorrow," a source privy to the development said.

While a fall in the rupee to an all-time low of sub-Rs 54 per US dollar has resulted in an increase in the cost of oil imports, international rates of gasoline—against which domestic petrol prices are benchmarked—had also increased, necessitating a price hike.

But there was no clear signal from the political leadership if the oil companies, who had been given the so-called freedom to fix retail rates in June last year, can go ahead with an increase of Rs 0.60-0.70 a litre.

"We need a minimum of 3 years to arrange for logistics of implementing a new price. And since the decision has not come by now (2100 hours), it will be logistically difficult to implement it," another source said.

State-owned oil firms have cut petrol prices on two occasions in the past one month after international oil rates eased.

The companies reduced petrol prices by Rs 2.22 per litre, or 3.2 per cent, from November 16 and followed this with a Rs 0.78 per litre cut from December 1.

Public sector oil firms, which revise petrol prices on the 1st and 16th of every month based on the average international rates of the previous fortnight, informally consult the parent Petroleum Ministry before taking a decision.

Parliament is in session and an increase in petrol prices may lead to protests by Opposition parties.

The price of gasoline has averaged about USD 111.11 per barrel in Singapore this month, up from USD 108.25 a barrel in the previous fortnight.