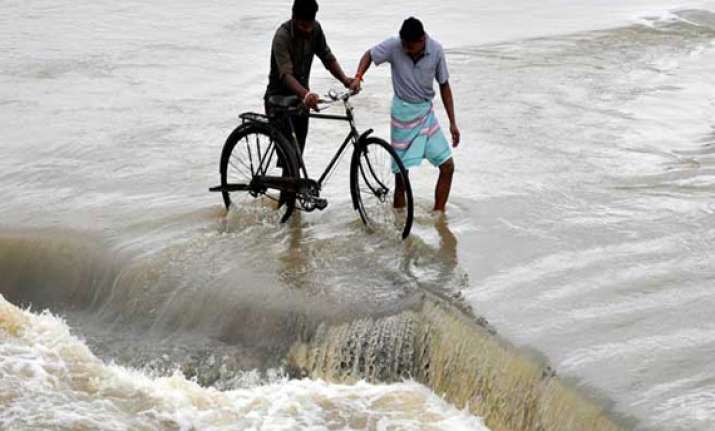 Odisha flood situation improves slightly, toll 19
Bhubaneswar: With water level in some rivers receding, except Subarnarekha in Balasore district, Odisha government yesterday said the flood situation has slightly improved though about one lakh people remained marooned in worst-hit Ganjam district and the death toll rose to 19.
"All the deaths were caused by wall collapse and drowning," Special Relief Commissioner P K Mohapatra said.
The rise in the water level of Subarnarekha and Jalaka emerged as a new cause of concern for the state government.  
The water level in Subarnarekha river was 10.99 m against the danger level of 10.36 m, official sources said.  
The flood water of Jalaka has washed away the road between Baliapal and Basta in north Balasore area.