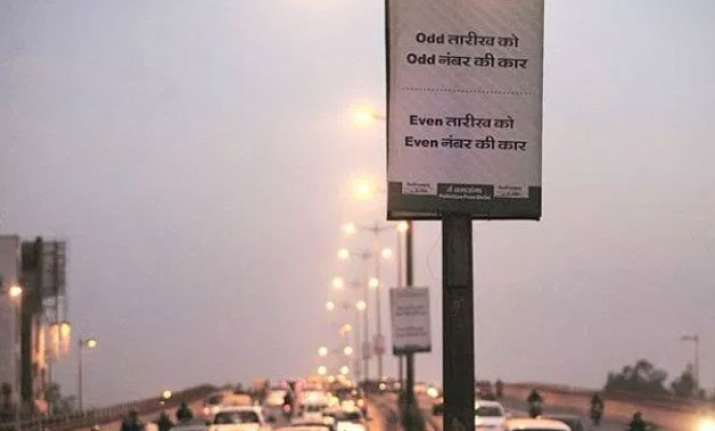 New Delhi: 'Overwhelmed' by the response of Delhiites to the odd-even trial, the Arvind Kejriwal-led Delhi government has said that it is considering lifting exemptions to women and two-wheelers under the formula in the next phase.
"The response makes it clear that the city supports the campaign. We shall not keep two-wheelers out of the ambit in the next phases," Transport Minister Gopal Rai was quoted as saying by Times of India today. According to Rai, the 'government is going by phases and analysing the response'.
Arguing that many women commuters have shown interest in joining the cause, he said, "I have had several women calling me and promising to follow the odd-even rule despite being exempt. We will take a decision after January 15."
The vehicles exempted from odd-even scheme includes the President, Vice President, Prime Minister, Chief Justice of India, Union Ministers and Governors and Chief Ministers of states and Union Territories "except that of Delhi".
Besides, women drivers, CNG-certified vehicles, VIPs, two-wheelers, ambulances, defence vehicles and embassy vehicles have been exempted from Delhi government's ambitious scheme.
According to the transport department, more than 50 lakh of the 92 lakh vehicles registered in Delhi are two-wheelers. Environmentalists say that bikes and scooters emit nearly 32 per cent of air pollutants generated by the transport sector. Diesel-run trucks account for nearly 28 per cent of vehicular pollution in the capital. Private four wheelers come third, contributing 22% of pollutants.
Hundreds of thousands of even-numbered vehicles went off the roads in the capital on Friday as Delhiites embraced a novel odd-even vehicle restriction policy aimed at curbing alarming levels of pollution. Eight hours after the 8 am-8 pm scheme got underway, authorities had issued challans to 117 motorists - a small number compared to the lakhs of vehicles which were on the roads.
The Delhi Pollution Control Committee said the Particulate Matter 2.5 reading at Delhi Secretariat decreased in the evening. But in four other centres, it went up significantly compared to Thursday evening. Experts said this could be because of crackers burst on New Year's eve.