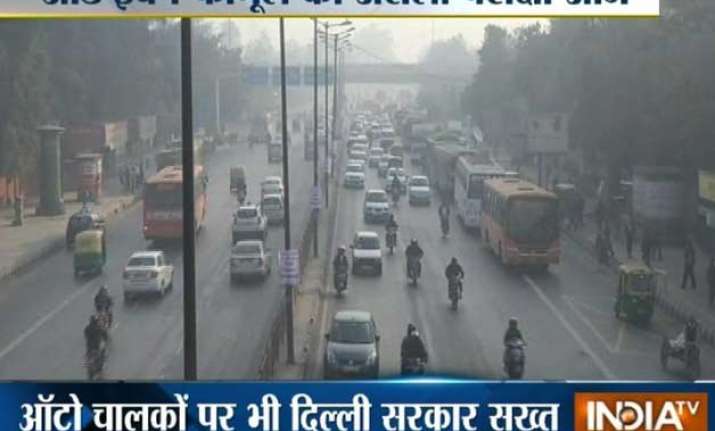 New Delhi: Delhi's government's ambitious odd-even vehicle scheme to curb pollution in the national capital will face its real test on a full-fledged working day today.
More people are expected to hit the roads today after celebrating New Year and extended weekend.
Delhi government has claimed to have made elaborate arrangements to address the inconvenience arising out of implementation of the Odd-even scheme.
Delhi's Transport Minister Gopal Rai urged the residents of the national capital to adhere by the odd-even scheme.
"Everyone is saying that today is the real test for odd-even formula. We are ready for it, and everyone needs to understand that we are doing it for our children. We have increased the capacity of the DTC buses to ferry passengers from 48 lakhs to 64 lakhs. Delhi Metro will be ferrying 32 lakh passengers instead of 27 lakh daily," he said.
"We are closely monitoring the autos and the Delhi Police are ready for it. We have also deployed additional teams to monitor any situation," he added.
Both Delhi Transport Corporation (DTC) and Delhi Metro have been asked to step up their operations.
The odd-even scheme was launched January 1 to curb rising vehicular pollution and will continue till 15th of this month on trial basis.