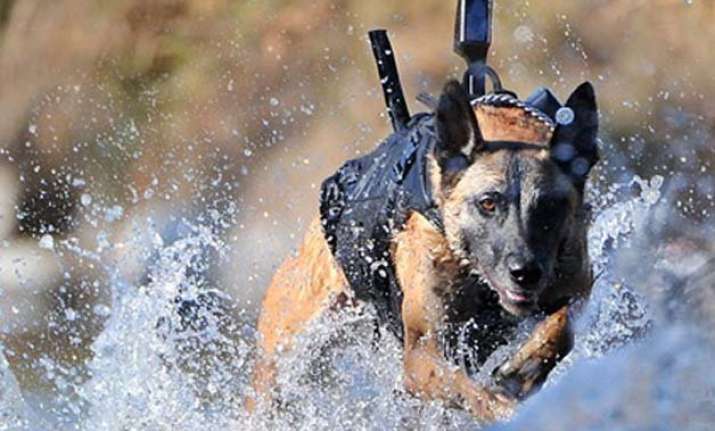 New Delhi: Dog officers - Commandoes Jordan and Hurricane of the elite K-9 squad of the US Secret Service have arrived in the National capital ahead of US President Barack visit.
They will be staying in suites of a five-star hotel with their handlers. They are the same dogs who single handedly intercepted and pinned down an intruder in the White house in October 2014. One of them was a part of US SEAL team that killed Osama Bin Laden.
These special officers are one-foot-tall Belgian Maliniois dogs. They are important part of Obama's security entourage.
Jordan and Hurricane are President Obama's best friends. They are part of the core security team. They will monitor areas around Rajpath and Maurya Sheraton where Obama will be staying.
Officers say the dogs have been trained to sniff out even the minutest traces of explosives. These dog officers can also overpower a target within few seconds. They have sharp teeth and can run at speed of 40 to 50kmph.