Follow us on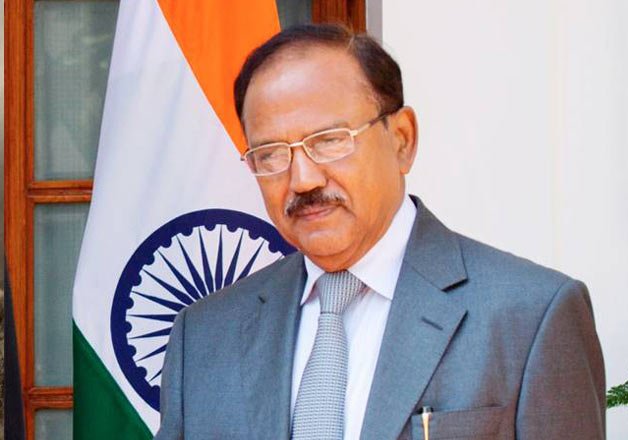 New Delhi: 18 Indian Army jawans were killed in Manipur on June 4 after the militants ambushed a convoy of 6 Dogra Regiment in the worst attack in two decades. What followed after could very well be script of a high pitched thriller.
Yesterday, the Army hit back, killing at least 15 insurgents (numbers differ) responsible for the attack on its soldiers.
Special Forces of the Army on Tuesday carried out a surgical strike inside Myanmar, outside Indian territory, inflicting "significant casualties" on two militant groups believed to be NSCN (K) and KYKL.
National Security Adviser (NSA) Ajit Doval, ex-director of Intelligence Bureau and expert on anti-insurgency operations, was to accompany Prime Minister Narendra Modi on his Bangladesh visit. He was nowhere to find near PM Modi on the visit because he was in Manipur, overseeing the intelligence collection and coordinating actions of the intelligence agencies.
The result; Army, Air Force and other major agencies coordinated one of the rarest operations to raid militants across the border in Myanmar.
But how a sovereign nation Myanmar allowed Indian security forces to carry out operations in its territory?
Just a week ago, foreign secretary S Jaishankar paid a quiet visit to Myanmar, details of which have not been divulged yet. His visit was probably in the line of long military cooperation between two countries and Myanmar government's silence on the Tuesday's operation is a proof that Jaishankar's visit was highly successful.
The two countries have been working together against northeastern militants for a very long time. In 2001, the Myanmar army reportedly helped wipe out some bases of militants from Manipur. In April-May 1995, 'Operation Golden Bird' was launched as an India-Myanmar joint operation which killed almost 40 militants.
Reports suggested that New Delhi received assent from the Myanmar government on Monday for its plan to fly in Special Forces to attack three insurgent camps 15-20 kilometres across the border, in the dense forests of Myanmar's western Sagaing division.
Defence attaché at the Indian Embassy Colonel Gaurav Sharma shared the details of the operation with the Myanmar military after Ambassador Gautam Mukhopadhyay secured high-level clearance.
The operation was the testimony of cooperation between different agencies and ministries of the government.
Meanwhile, the attack on the army has now brought back the question if the BSF should be given the responsibility to guard the Indo-Myanmar border in place of Assam Rifles.
Assam Rifles' ability in guarding the border has been long questioned as it operates out of bases far away from the border.
NSA Ajit Doval had recently said the decision to post BSF to guard the border had been taken last year but was now being reviewed in light of the 'look east' policy.
The MHA began discussions with Ministry of Defence about handing over the responsibility to BSF (which reports to MHA) apart from building a fence along the border in 2010, but it has not materialised yet.
In the light of latest intelligence inputs that NSCN (K) is virtually operating out of bases in Myanmar near the border and has tacit support of China, the move is getting much traction now.
"A majority of NSCN (K) cadres are Nagas belonging to Myanmar and not India. A former PLA soldier is even running an arms factory near the border while there are reports of certain Chinese officials being in constant touch with Khaplang (which heads the NSCN faction)," said a Home Ministry official.
Meanwhile, Union Minister Rajyavardhan Singh Rathore, while lauding the Army operation, said that the Prime Minister had given go ahead to the Indian Army for 'hot pursuit' of militants into Myanmar in which two militant camps were completely annihilated.
Its become a habit for these militants to strike at the Indian Army or paramilitary forces or citizens of the nation and then cross over into safe havens being confident of the fact that Indian Armed forces will not pursue them. This message is now very clear for all those who harboured intentions of terror on our country. Unprecedented though, but our Prime Minister has taken a very bold step and given a go ahead for hot pursuit into Myanmar," the minister said.