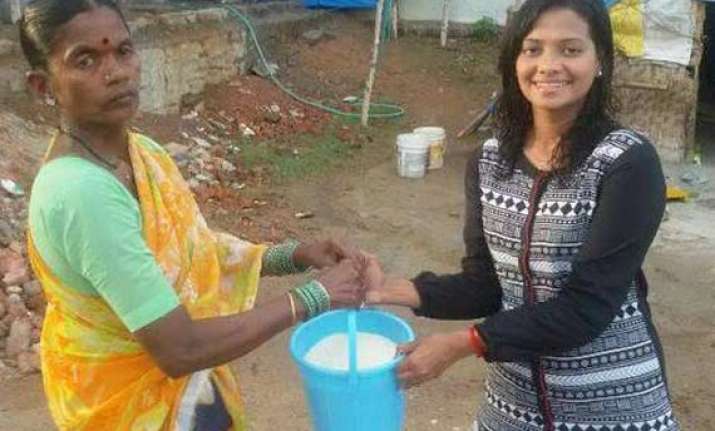 New Delhi: At a time when ALS Ice Bucket Challenge fever has gripped the world, a Hyderabad-based lady has come up with the 'Rice Bucket Challenge' on social networking site Facebook.
While the Ice-Bucket Challenge is for raising awareness about ALS (Amyotrophic Lateral Sclerosis), the 'Rice Bucket Challenge', introduced by Manju Latha Kalanidhi, shows a way to donors who want to help the poor.
The 'Rice Bucket Challenge' seeks friends to cook or buy one bucketful of rice for poor. One can also donate medicines worth Rs 100 to the nearest government hospital.
"Desi Challenge for Desi Needs, Cook or buy one bucket of Rice / Biryani and feed the needy. Indian version for Indian Needs, Lets challenge our friends to take up the #RiceBucketChallenge," reads the official Facebook page of the 'Rice Bucket Challenge'.
Manju said that the concept is 'very local' and provides an immediate solution to the complex issue of poverty. 
"Instead of wasting water, save water and feed the hungry," Manju said. 
The concept was so inspiring that it has now gone viral among the people and so far hundreds of people have taken up this 'Rice Bucket Challenge'.