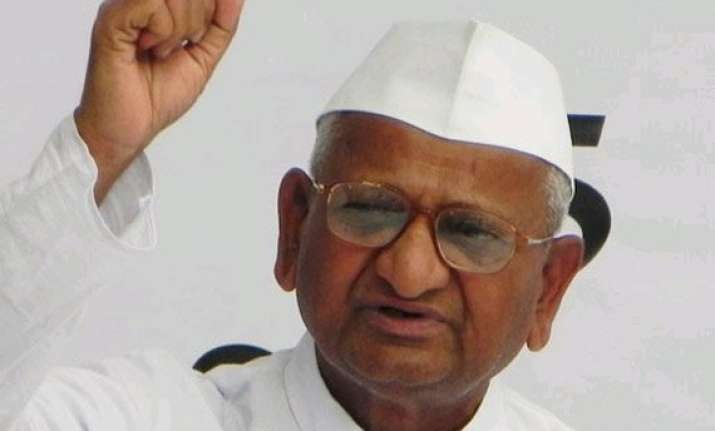 Ralegan-Siddhi (Maharashtra): Anti-corruption crusader Anna Hazare Friday welcomed the Nobel Peace Prizes to Indian social activist Kailah Satyarthi and Pakistani teenager Malala Yousufzai as "a tribute to Mahatma Gandhi's ideals and traditions".
"Today's children, both girls and boys are the assets of their countries. They have a right to education for bringing out the great leaders of tomorrow among them. Juvenile labour and childrens' education are global concerns and the contributions of both Satyarthi and Malala in these spheres are extremely significant," Hazare said.
Terming juvenile labour as "a very sensitive issue," he pointed out that it robs children of their fundamental rights and deprives them of education.
Under such circumstances, Satyarthi's efforts to free thousands of children from juvenile labour enables them get back their rights, and this is truly a noble task, he said.
"Similarly, terrorism has plagued the world since many years and Malala displayed extraordinary courage by challenging terrorists to fight for girls' education at a very tender age. She is virtually fighting with death in pursuing her cause," Hazare said.
He added that the Nobel Peace Prize conferred on them both would help push forward their work and strengthen their resolve.