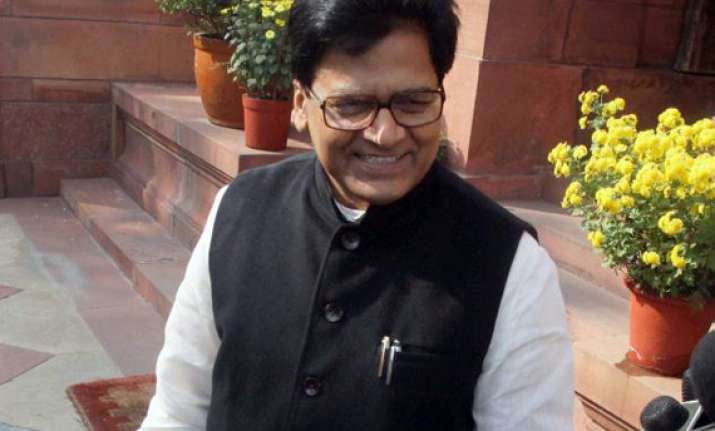 Etawah, Mar 8: Suspense continued on the issue of chief ministership in Uttar Pradesh with a Samajwadi Party leader today saying that either Mulayam Singh Yadav or his son Akhilesh would head the government.

"The party has decided to authorise 'Netaji' (Mulayam). If he wants, he can become the chief minister or if he wants then Akhilesh can become the CM. But there will be no third person," Ramgopal Yadav told reporters here.

He was replying to a question as to who would head the government in UP, where the SP has got a clear majority in the 403-member assembly.

Earlier, SP chief Mulayam Singh asked his supporters to refrain from 'goondaism', warning them that such acts would not be tolerated "at any cost".

"The SP has resolved to check goondaism and not allow it... All should help maintain order... Goondaism would not be tolerated at any cost," he warned his supporters who thronged his native Saifai village here on the occasion of Holi.

The supporters had gathered in large numbers and the crowd had become unmanageable, prompting the SP chief to give a warning to them.

Mulayam said that the first task before the party was to fulfil the promises made to the people.

Mulayam, who had arrived here by helicopter, took part in the Holi festivities in traditional manner for about an hour.

Though senior leaders including Ramgopal Yadav, Shivpal Yadav and Dharmendra Yadav were seen welcoming the guest, the absence of Akhilesh was felt by young party supporters who had gathered to meet him.

Akhilesh is in Lucknow and could not make it to Etawah today.