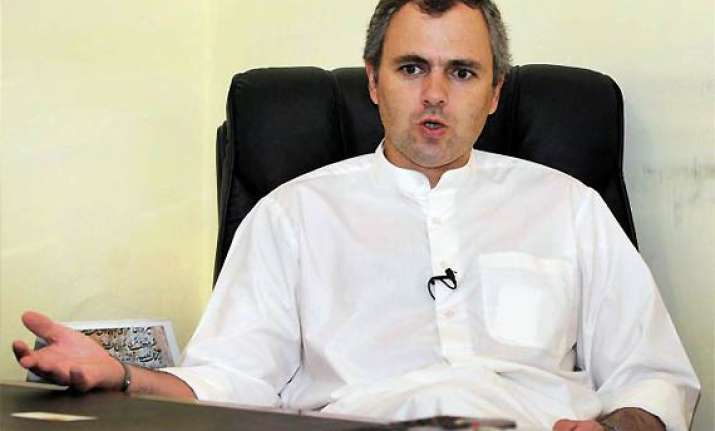 New Delhi, Nov 29: Jammu and Kashmir Chief Minister Omar Abdullah today criticised the "opposition lobby" for stalling Parliamentary proceedings on allowing FDI in retail saying there was no reason to hold the nation to ransom.

"No one is forcing FDI in retail down anyone's throat.  States not interested have right of first refusal. What could be more fair?," Omar said on micro-blogging site twitter.

"I see no reason to hold the nation to ransom now," the Chief Minister said apparently taking a dig at opposition parties who are demanding roll-back of the decision.

"Is the FDI opposition lobby saying that state governments can't be trusted to decide what is right for their states?," he said.

Union Cabinet had recently decided to allow 51 per cent FDI in multi-brand retail which evoked sharp reaction from various opposition parties against it.

Expressing anguish over disruptions in Parliament, Omar had yesterday said the time has come for "no work, no pay" for MPs if minimum hours of business were not transacted.  His remark was today criticised by the BJP.

"Instead of answering questions on fears of small traders, small shopkeepers and unemployed youth, the chief minister of Jammu and Kashmir is using his Twitter handle to create more controversies," said BJP MP Smriti Irani, adding that "the first ones to take a pay cut should be the Congress MPs who have disrupted the House."

She also attacked the government for "showing arrogance of power" by taking a "unilateral decision" on FDI at a time when Parliament session was on and after failing to build a consensus within its own coalition.