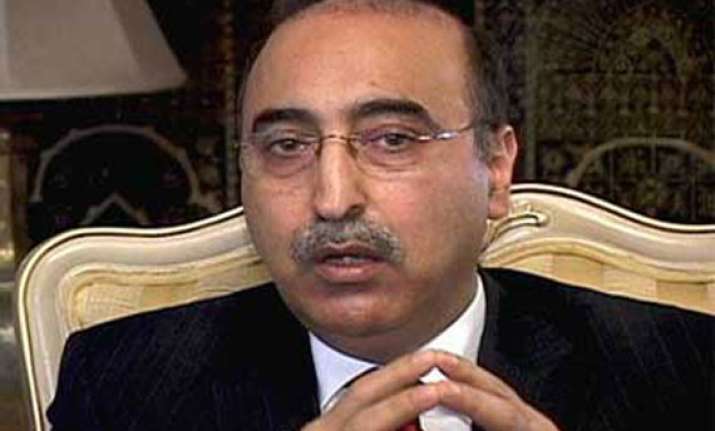 New Delhi: Setting the terms for revival of the composite dialogue process with the Modi government, Pakistan today made it clear that India should not shy away from dealing with "contentious" issues like Jammu and Kashmir and not lay down any pre-conditions for talks.
"Now the two democratic countries have to decide whether we will bury the hatchet or will continue to be at daggers drawn indefinitely. The two countries and the people cannot afford to move in wrong direction and to be on the wrong side of the history," Pakistan's High Commissioner to India Abdul Basit said here.
BJP spokesperson Nirmala Seetharaman said by making such remarks, Pakistan itself was putting conditions.  She also raised questions on the slow pace of trial in Pakistan in the 26/11 Mumbai terror attacks.
Basit said Pakistan was looking forward to a visit by Narendra Modi as Indian Prime Minister and hoped that the two countries would resolve "differences and disputes" through an early dialogue.
"We are ready to host Narendra Modi when he decides to visit Pakistan. Our Prime Minister Nawaz Sharif has already extended an invitation to him,"  he said in an interaction with members of Press Club of India.
He said first four-five months of the new government in India will be important and will determine how the bilateral ties will go forward.