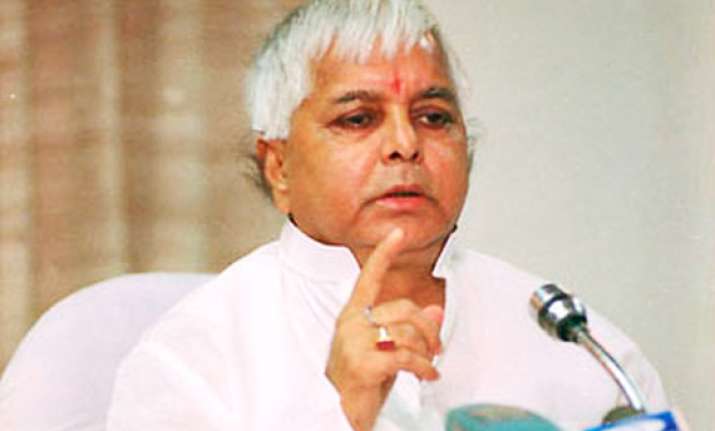 Patna, Apr 7:
Rashtriya Janata Dal supremo Lalu Prasad today said an unnecessary controversy was being raised over a media report of two Army units moving towards Delhi without notifying the government in January.
"It is an unnecessary controversy. Democracy in India is very strong. We don't have a situation like Pakistan here," Prasad told reporters here.
He said, "There is no room for dispute between the Army and the government."
Speaking about Ramdev's claim that he had apologised over telephone for his remarks against the yoga guru, Prasad said, "Why should I apologise?"
"I spoke to Ramdev ji to invite him to the marriage of my daughter," he said.
He also said that there was no question of his joining the movement launched by Ramdev. "In fact Ramdev's agitation has already derailed."
Referring to a CAG report highlighting alleged financial irregularities in Bihar, Prasad said, "If Chief Minister Nitish Kumar wants to prove himself clean, he should immediately recommend an inquiry by an independent agency like CBI."
In reply to a question, the RJD chief said it was for the party to decide whether his wife and former chief minister Rabri Devi should go to state legislative council.