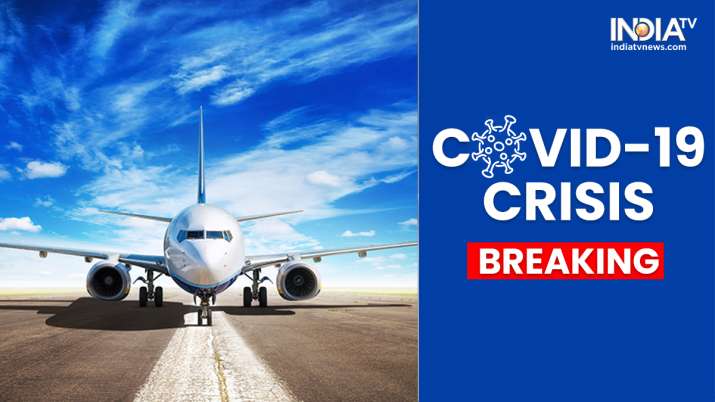 No scheduled international commercial passenger flights shall be allowed to land in India from March 22 for one week amid coronavirus pandemic, Government of India said on Thursday. As the death toll in the country climbed to four, with one more death reported in Punjab, The government today issued an advisory and in its safety measure, it has also asked persons above the age of 65 and children below the age of 10 to stay at home. 
It has also asked the Railways and civil aviation to suspend all concessional travel except for students, patients and divyang category.
In the meantime, Prime Minister Narendra Modi has chaired a high-level meeting to review the ongoing efforts to contain COVID-19. He emphasised on actively engaging with individuals, local communities and organizations in chalking out mechanisms to fight the COVID-19.
He expressed gratitude to all those at the forefront of combating COVID-19 including the various State Governments, medical fraternity, paramedical staff, armed and paramilitary forces, those associated with the aviation sector, municipal staff and others.
The total number of positive cases of COVID19 in India stands at 167 (including 25 foreigners), 4 deaths (1 each) in Delhi, Karnataka, Punjab and Maharashtra, ven as the country imposed a near-virtual lockdown, banning public gatherings, postponing ICSE and CBSE class 10 and 12 board exams and stepping up vigil at airports.
Delhi has, so far, reported 12 positive cases which includes one foreigner, while Uttar Pradesh has recorded 19 cases, including one foreigner.
Maharashtra has 47 cases, including three foreigners, while Kerala has recorded 27 cases which include two foreign nationals.
Karnataka has 14 coronavirus patients. The number of cases in Ladakh rose to eight and Jammu and Kashmir four.
Telangana has reported six cases which include two foreigners. Rajasthan has also reported seven cases including that of two foreigners.
Tamil Nadu and Punjab have two cases so far. Andhra Pradesh, Odisha, Uttarakhand, West Bengal, Puducherry and Chandigarh have reported one case each. In Haryana, there are 17 cases, which include 14 foreigners
 ALSO READ | Anti-CAA protester in Delhi's Jahangirpuri tests coronavirus positive
ALSO READ | Central Railway cancels 30 outstation trains till April 1 amid coronavirus outbreak