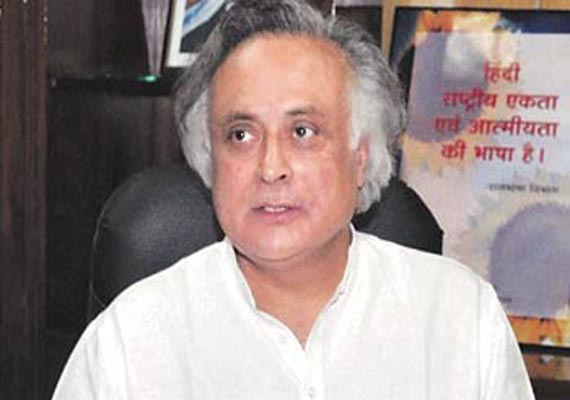 New Delhi, Jul 30: Union Rural Development Minister Jairam Ramesh on Monday dismissed reports that there was any difference of opinion with Union Home Minister Sushilkumar Shinde over the proposed expansion of Rs 249 crore Saryu Action Plan (SAP) to other areas in Jharkhand.
Replying to a query on Shinde's statement during his visit here in May, Ramesh said he had an extensive dialogue with the home minister on developmental matters and there was "no difference of opinion between us".
"There are no two opinions in taking up actions plans," Ramesh said, adding the only thing Shinde wanted was separate action plans under different names in Naxal-affected areas, which would be administratively better.
Developmental works under SAP in 12 extremist-affected panchayats in Latehar and Palamau districts would be expanded in future, he said, but the only difference of future action plans would be to have different names.
His reaction comes in the background of Shinde reportedly saying such action plans should be confined to limited areas and to eliminate Naxalism, small action plans in different names should be taken up in the state.
Ramesh has mooted the ideas of both Saranda Action Plan in West Singhbhum district and Saryu Action Plan in Latehar and in some areas of Palamau districts to deal with left-wing extremism through development.