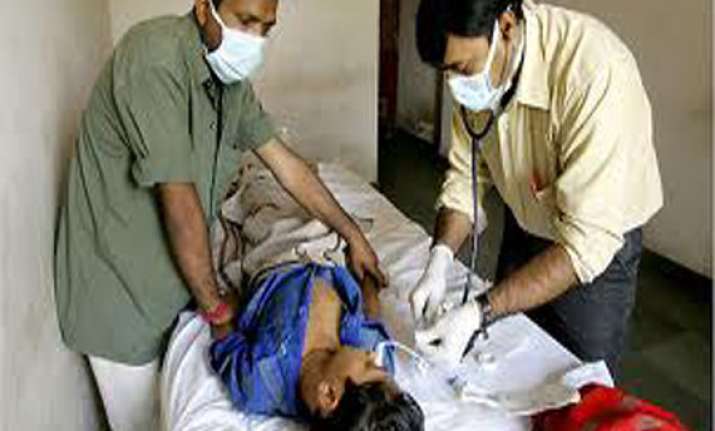 Ahmedabad, Aug 10: India is one of the main countries where pneumococcal diseases end in deaths, a globally-renowned medical expert said here yesterdayday.
Pneumococcal diseases are a group of ailments that include pneumonia (lung infection), meningitis (brain infection) bacteremia (infection in blood) and otitis media (ear infections).
Admitting that the incidence of such diseases was high in India given its massive population, former president of the World Society of Pediatric Infectious Diseases (WSPID), Ron Dagan, yesterday said that the public-private partnership model could be used to introduce vaccination programmes in the country.
A national vaccination programme for pneumococcal diseases could cut down their occurrence by almost half in two years, he said.
"Vaccination for pneumococcal diseases can see the occurrence of such diseases by 50 per cent in two years," Dagan said.
India at present has only partially introduced one of the two available vaccines against pneumococcal diseases under a national programme. Although it is available in the market, litigation over the safety and efficacy of the vaccine has slowed down its implementation.
Dagan, who is also the director of the Pediatric Infectious Diseases Unit of Soroka University in Israel, stressed on the need for a better infectious diseases monitoring mechanism in India to reduce cases of, among others, pneumonia and diarrhoea.