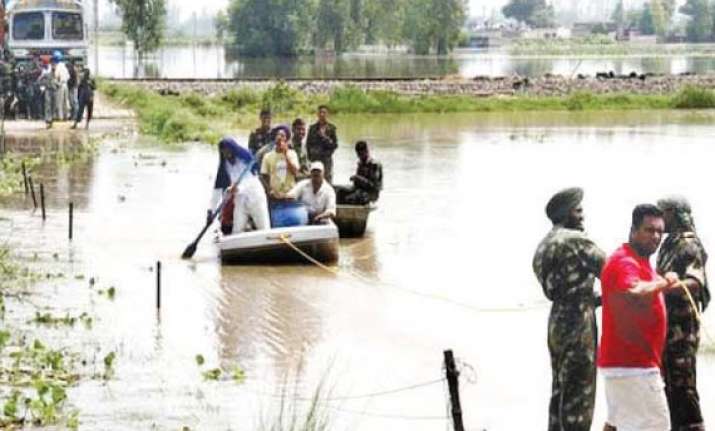 Ferozepur, Punjab: Thirtyfive members of National Disaster Relief Force have been called in to assist residents of nearly 60 villages inundated by flood water from Satluj in Ferozepur Fazilka border areas.
Hundreds of farmers have vacated their homes for safer places as flood water has spread over a vast area damaging crops and houses.
The district administration had to call in NDRF personnel for rescue and relief work.
Tediwal, Baggewala and several other villages are facing the fury of flood water.
Thousands of people are trapped inside their houses surrounded by flood water.