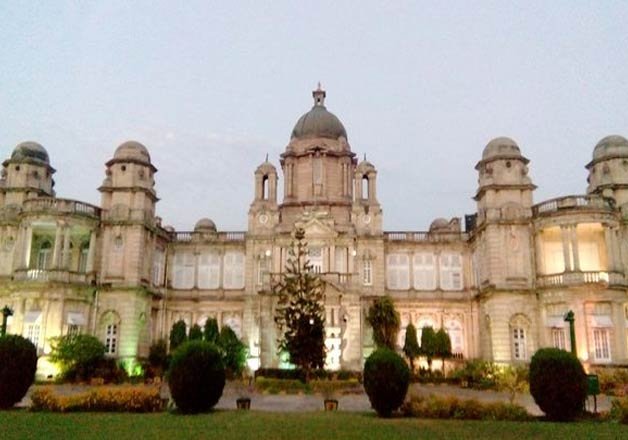 New Delhi: Presenting Railway Budget 2016-17 in Parliament today, Minister of Railways Suresh Prabhu said that redevelopment of stations using different models is being experimented. 
Based on one of these models, financial bid has been received for redevelopment of Habibganj station in Bhopal, while 4 other stations are in advanced stage of bidding. 
In a landmark decision, Cabinet has approved redevelopment of 400 stations through PPP. This is expected to be the largest transit oriented development in the world and, hence, involves complex decision making. Apart from taking up stations through the PPP mode, the possibility of availing multilateral financial investments and partnering with state governments are also being explored.
National Academy of Indian Railways at Vadodara has been identified as the first institution which would be upgraded to a full-fledged Rail University. Preparations are in full swing to establish the university during the next financial year.
In order to combine cleanliness with creativity, Prabhu had appealed to numerous social organisations to come forward to beautify stations. Walls of many stations have been converted to murals which have not only improved the aesthetics but also spread awareness on socially relevant themes.
To provide better security to passengers especially women travellers, all India 24/7 helpline number 182 has been introduced and CCTV surveillance provided at 311 stations. All major stations will be brought under CCTV surveillance in a phased manner.
Prabhu said that safety record of Indian Railways is better at 20% lower accidents compared to the previous year, but still there is much more that is required to be done. 
He also said that the way forward to eliminate accidents from Indian Railways is through adoption and assimilation of latest technology. 
He said that Indian Railways has entered into a R&D partnership with leading Railway institutions of the world, Railway Technical Research Institute, Japan and Korean Rail Research Institute. They will work with Indian Railways to improve operations on existing network and, hence, provide a roadmap for 'zero accident' railway system in India. 
In the interim, Dr. Kakodkar Committee's recommendations have been examined and working on their implementation. 
He said that Indian Railways is also working on anti-falling measures for overcrowded trains mainly in the suburban sections. 
In 2015-16, Indian Railways has closed 350 manned level crossings and eliminated 1000 unmanned level crossings. 820 ROB/RUB have been completed in the current year and work is going on in 1350 of them.
Prahu announced that the target of annualized savings of Rs 3,000 crore on the total traction supply cost, will be achieved in the next financial year itself, a year earlier than envisaged. 
For the first time, Indian Railways has leveraged provisions of the Electricity Act to procure power directly at competitive rates, using its status as Deemed Distribution Licensee. Power Procurement Contracts already signed and implemented will mean an annualized saving of Rs 1,300 crore. 
Further actions to source power, already initiated, will deliver annualized savings of Rs. 1,700 crore during the coming year, taking the total to Rs. 3,000 crore. In addition, the saving of Rs. 300 crore is being targeted through demand side management and energy efficiency measures.
Locomotives with auxiliary load are now being manufactured by Indian Railways. Use of these locos will enable elimination of power cars, thereby replacing them with passenger coaches which will enhance the carrying capacity of trains and significantly reduce travel time, noise level, fuel consumption and carbon footprint. Four such locos have been turned out in the current year and another 39 are expected to be manufactured in 2016-17.