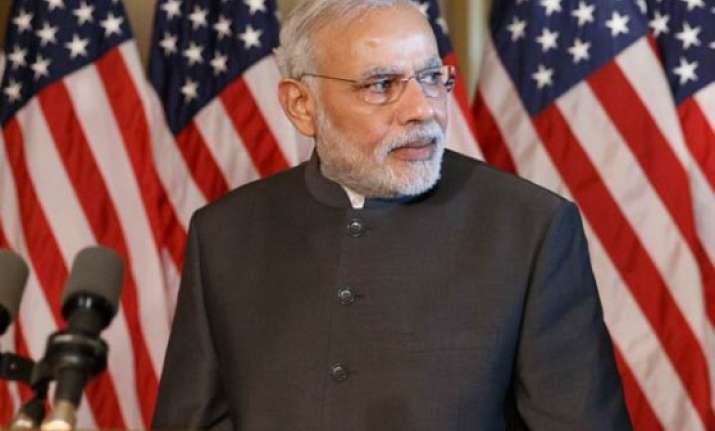 New Delhi: After a five-day successful visit to the United States, Prime Minister Narendra Modi on Wednesday morning left for New Delhi.
The Prime Minister met his supporters gathered at the Andrews Air Force Base. He also shook hands with them.
Modi said, "Thank you America."
"I achieved a lot in these five days. I am going back to India very satisfied," Modi added.
The Prime Minister earlier in the day attended a welcome reception at the US State Department ahead of an official luncheon.
He held bilateral talks with US President Barack Obama at the White House during which both the leaders agreed to strengthen the cooperation on several issues.
He also met US Secretary of State John Kerry and Vice-President Joe Biden.