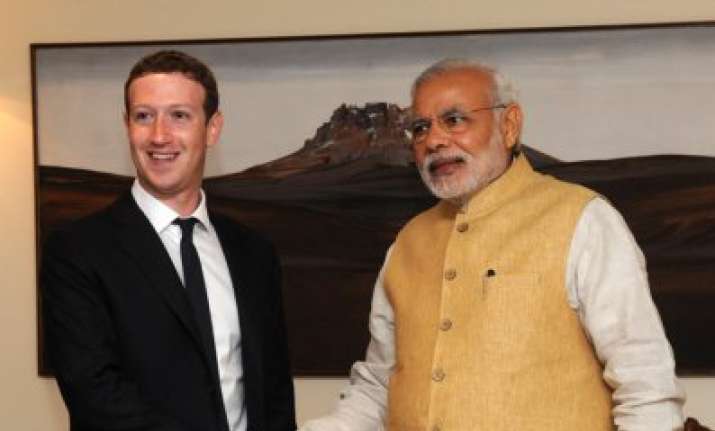 New Delhi: Prime Minister Narendra Modi on yesterday discussed the use of social media in checking terror activities and a host of other issues with social networking giant Facebook's CEO Mark Zuckerberg.
The issues discussed included 'Swachh Bharat' Mission with the Facebook co-founder.
Mr Zuckerberg, who called on the Prime Minister, expressed his interest in working with the government in the areas of healthcare and education.
The Prime Minister pointed out that many terrorist elements are using social media platforms to recruit members, according to an official statement.
"This is unfortunate and we need to think of the role the social media can play to stop terror," PM Modi said.
Facebook will extend help in developing the 'Clean India' Mobile App that would be launched soon. "This would give a strong impetus to the Swachh Bharat Mission," the statement said.