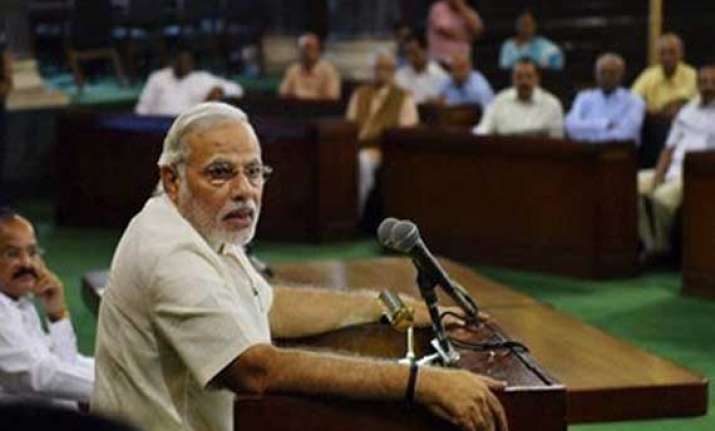 Prime Minister Narendra Modi has sought to boost the morale and motivation of civil servants and has laid thrust on efficiency and delivery but will his message percolate down to the 18 million-strong bureaucracy known to work at its own pace?
Former secretaries said that persistent efforts would be required to improve motivation at various levels of government due to sheer size of the officialdom.
Modi's separate meetings with ministers and secretaries last week - the first time a prime minister has interacted with secretaries, the top bureaucrats in any ministry, in recent times - has set the broad template of action for the new government that assumed office about two weeks back.
Modi told the secretaries not to hesitate from taking decisions and conveyed that he would stand by them.
Modi's message to simplify rules, discard procedures that had become archaic and use technology to bring efficiency in administration has already resulted in the Cabinet Secretariat coming out with a note on steps to speed up decision making.
The Indian bureaucracy, once regarded as the "steel frame" that supported the British Empire in South Asia, is widely perceived as rusty. The Hong Kong-based Political and Economic Risk Consultancy rated it as one of the "worst" bureaucracies in Asia for bottlenecking key policies, pervasive red tapism, corruption, being uninnovative and insensitive, and having officers who lack expertise.