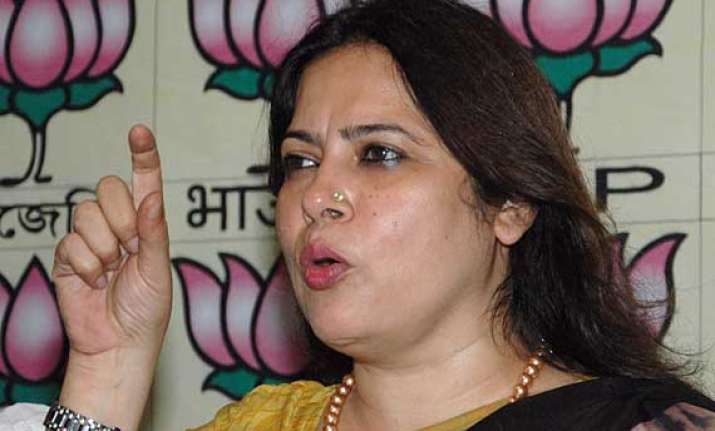 New Delhi: After Congress took on Gujarat government over seizure of a drug haul from a ship which "sailed from the state's coast", BJP hit back and put the onus on the Centre saying security along the country's coastline was its responsibility.
BJP also sought to blame the Congress-led UPA government of "inaction" on its part in not setting up immigration checkposts in ports across Gujarat despite the state government's requests.
BJP Spokesperson Meenakshi Lekhi said the maritime security is handled by central agencies like Coast Guards, Customs and Border Security Force and Narcotics Control Bureau, besides the Directorate of Revenue Intelligence.  "The responsibility for drugs control and anti-smuggling is done by central agencies. The state government just plays a coordinating role. There cannot be more sinister politics than this. Government of India is protecting Pakistan and denigrating its own state of Gujarat," she said.  Lekhi said to do politics on an issue that is linked to the national interest especially at the time of elections, "is like doing sinister politics".
Congress leader Abhishek Manu Singhvi alleged that heroin worth Rs 1,600 crore seized by Australian maritime force off the Kenya coast last month originated from Gujarat and sought to punch holes in Narendra Modi's claims of providing strong national security.