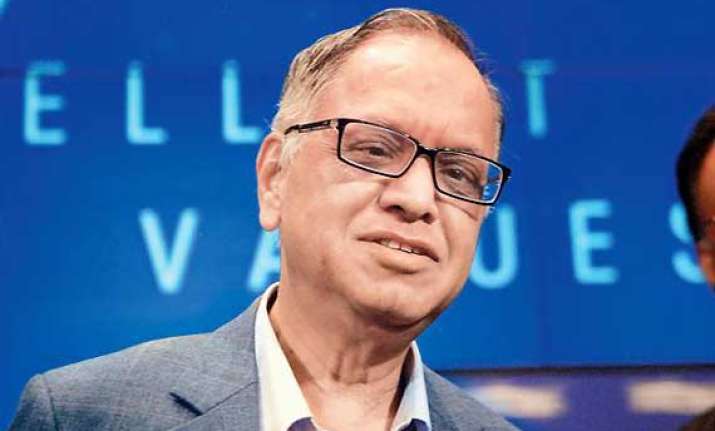 New Delhi: Infosys founder N R Narayana Murthy on Tuesday advocated that politicians should be paid salaries equivalent to top executives of the corporate world to make the Indian government corruption-free.
He made these remarks while speaking at the inaugural lecture of the DD Kosambi festival of ideas at Panaji.
Murthy said, "By not paying them the salaries and incentives they deserve for the hard work expected of them, we are unwittingly pushing them to do things they shouldn't be doing."  
When a politician tries to make an honest living, he or she is not given enough assistance for the job they are doing.  
He cited an example of a techie who left his high paying job in Silicon Valley to become an MP in India and now is struggling to do his normal work as a politician.
Stating that the government alone cannot be held responsible to make the country tick, he said people have to work hard and contribute their bit.  
Murthy stressed that the only path to progress is for a nation to create enough jobs to keep unemployment among the working population low-2 to 3 per cent, like in developed countries.  
Lambasting the corrupt and inefficient visa system saying India is the most difficult country to travel to.  
India offers visa on arrival facility to travellers from Vietnam, Luxemburg and Finland, but not for visitors from UK, USA, Canada, Germany and Australia-making travel difficult for our five biggest customers of software and IT solutions the only industry that gives India a competitive edge over others.  
Organized every year by the directorate of art and culture to honour late Goan historian and mathematical genius DD Kosambi, the festival features lectures by great thinkers.