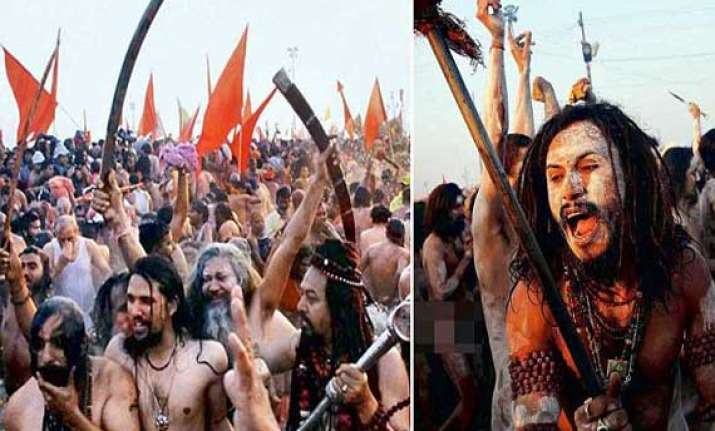 New Delhi: An unusual confrontation is building up ever since Dwarka Shankaracharya, Swami Swaroopanand Saraswati, ran down the followers of Shirdi Sai Baba, saying they ought not to worship the 19th century mystic who was no god, and remove his photographs and idols from temples where he gets the pride of place with Hindu deities.
The latest news is about the naga sadhus receiving emergency calls to gather in Prayag (Allahabad) and Haridwar so as to protect the 'sanatan dharma'- Hindu religion.
The entire efforts are being poured in to restore the lost glory of the Hindu religion, according to a report published in the Daily Mail.
As per the report, the naga sadhus are being asked to salvage the loss to religion caused by followers of Sai Baba.
The naga sadhus are believed to be in a state of meditation (tapasya) round the year, except during the Shahi Snan in Kumbh. But now they have been asked to take a break from asceticism and get ready for a war to save the religion.
There are about two lakh naga sadhus in the country. Observers say in case the naga sadhus take to the streets, it could be a major law and order problem.
The whole controversy began when Shankaracharya of Dwarka Peeth, Swami Swaroopanand Saraswati, objected to the worship of 19th-century religious figure Sai Baba by the Hindus saying he was a Muslim and therefore, shouldn't be worshipped by Hindus.
This angered supporters of Baba who are now behind Swaroopanand's life.