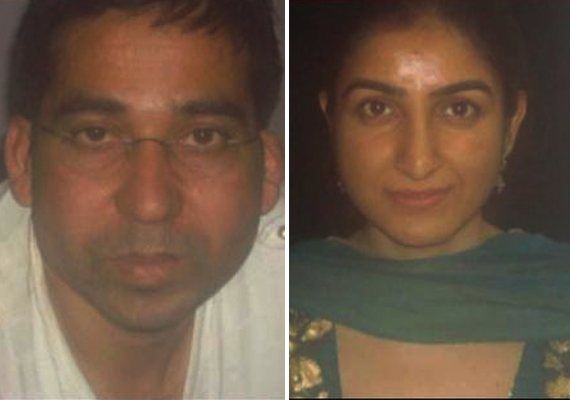 New Delhi, Mar 31: A senior Sena Bhawan official and his wife were found dead at their residence in South Delhi's Hudco Place on Friday.
According to initial reports, the deaths may have been caused because of a fire at their residence. The fire department had received a call about the incident at 1.35 pm.

The victim Kumar Yashkar, who had burn injuries on his body, was a senior official posted at Sena Bhawan. However, there were no signs of external injury on his wife Archana's body. The couple has been married for seven years.

The post-mortem and the forensic reports are expected.

Though reports suggest suffocation could be the cause of the death, the police have not ruled out other angles, which include a case of pact suicide.  The police are also trying to find out why Mr Yashkar did not go to work today.

Yashkar was the Deputy Director of Health Services at the Sena Bhawan, which is under the Defence Ministry.

Yashkar Kumar Sinha's body was found charred beyond recognition, while the body of his wife Archana, a classical dancer on Doordarshan,  had strangulation marks on her throat and a scarf wrapped around her neck, police said.
 
The couple did not have any children. They lived alone in the apartment. On Friday afternoon, neighbours noticed smoke billowing out of the apartment and called police and fire brigade.
 
Policemen and fire brigade staff broke open the rear door to find both the bodies.
 
Yashkar Kumar Sinha graduated from Delhi University's Ramjas College and later went to London School of Economics.
 
He passed the UPSC exam in 1997 and served in various capacities in the government,
 
Archana, a Kathak dancer, often performed on Doordarshan and various other TV channels.  She also performed at the Suraj Kund mela last year.
 
Yashkar had applied for a half-day leave on Thursday and did not go to office on Friday.
 
A family friend said, the two planned to go to Greater Noida where they had booked a flat two years ago. They had bought a new Honda City car a few months ago.
 
Friends described Yashkar as a supportive husband who took care of his wife.
 
Police said, prima facie it appeared there was no forced outside entry.