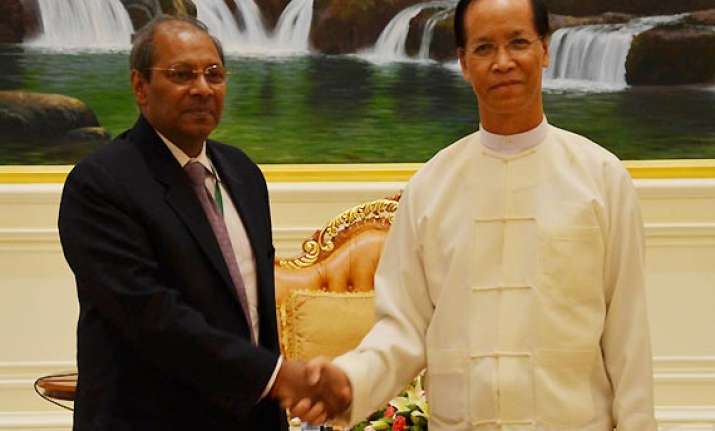 New Delhi: Myanmar and India signed an agreement in Nay Pyi Taw to prevent insurgency and curb human trafficking through the border areas of the two neighbouring countries, a media report said on Saturday.
According to a memorandum of understanding (MoU) signed here Friday, the two countries would take measures to bring in peace and stability in the border regions, Xinhua reported.
The MoU also called for exchange of information and coordination between their armed forces for border security to check illegal trespassing.
Myanmar's deputy minister of Defence Major General Kyaw Nyunt and India's ambassador to Myanmar Gautam Mukhopadhaya signed the agreement.
India had earlier suspended the construction of an integrated check post (ICP). Teams from both sides carried out land surveys of the area.
In 2013, Myanmar objected to India's construction of the ICP near the border.
Myanmar signed a demarcation agreement with India in March 1967.
However, due to differences over the location of border pillars in Bamaw valley, several border markings have not yet been established.