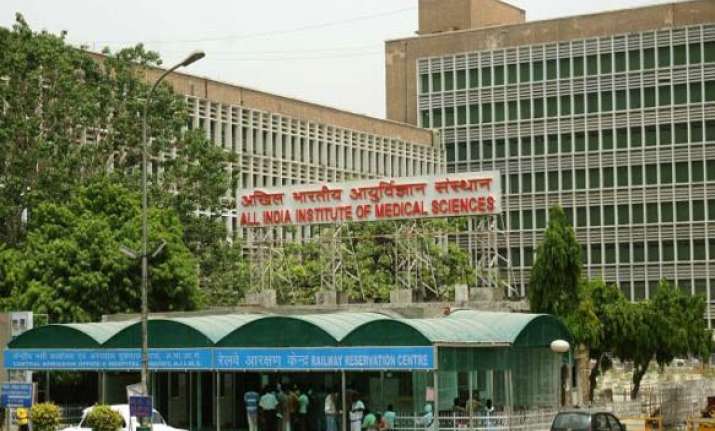 New Delhi, July 5: Medical students paid up to Rs one crore to a network of scamsters led by an AIIMS alumnus to crack the PG examination held earlier this year, investigations reveal, reports Mail Today.

A probe by the Central Bureau of Investigations ( CBI) into the manipulation of the examination by a gang led by Mahipal Singh alias Rakesh Yadav — he studied radiology at AIIMS and graduated last year, and has been arrested — has unraveled a well- oiled racket comprising a dedicated back- up team of doctors and agents which had managed to infiltrate the examination system, the report said.

Entrance examinations at the institute have been subverted earlier by Munnabhais and AIIMS used OMR or optical mark recognition answer sheets in an effort to make them foolproof.But the scamsters, flush with funds from applicants desperate to get into AIIMS at any cost, were able to duck the OMR processing system with the help of an insider.

All those who were part of the racket were well compensated, the Mail Today report said.Doctors, or ' scholars' as Singh called them, were paid Rs 10 lakh or more per answer sheet they wrote on behalf of the candidates.

Agents hired to spot and entice prospective candidates from the ' catchment areas' of Uttar Pradesh, Bihar, Madhya Pradesh, Haryana, Rajasthan and Delhi, were paid between Rs 5 lakh and Rs 10 lakh.

Meanwhile, the candidates were asked to keep their passports, original certificates and blank cheques with Singh to ensure that they kept to their end of the bargain after their selection.

Investigations have revealed that at least 14 candidates had paid huge amounts to Singh and his cronies to qualify for entry to the institute's PG courses held on May 8.

More than half of them were girls and had opted for radiology or gynaecology. These candidates, who reportedly did exceedingly well in the examination, have been questioned by the CBI along with their parents.

AIIMS has scrapped their admission. The scam came to light after the CBI was tipped off that several " toppers" at this year's PG examination had left their answer sheets nearly half blank.This was impossible if they all ended up doing very well in the test. A discreet probe exposed the crime.

The CBI suspects that Singh and his gang were involved in similar scams and more cases could be registered against them.The All India Pre- Veterinary Test held by the Veterinary Council of India has already been scrapped as the agency's probe revealed that as many as 90 out of 260 selected candidates had been helped by the gang.

However, the AIIMS tests were Singh's cash cow. Sources said that a deal with prospective candidates would be stuck anywhere between Rs 50 lakh to Rs 1 crore, depending on their category ( general or reserved) and choice of course.

Singh had immense confidence in his ability to deliver for his clients and would reportedly ask candidates, who could not get admission to their desired course in one year, to try again the following year without paying any extra money.Behind this confidence was a team of 10 dedicated doctors, who would write the answer sheets in place of the candidates.

Besides, he had the guile to change tack quickly. Initially, he would have doctors who would sit in examinations in place of the genuine candidates. Due precaution would be taken to ensure that they were never caught.

" Replacements for candidates would be selected on the basis of physical similarity. Then, they would work on the photograph in photoshop software to enhance the facial similarities.

" The candidate would be asked to use initials while signing so that this could be copied easily," an officer associated with the probe said.

When Singh found it difficult to continue with this at the AIIMS PG entrance examination this year due to increased surveillance, he did the next best thing.

He bought off Rajiv Ghatak, a data entry operator at the Delhi- based Hi-Tech Graphics, whose services were hired by AIIMS to process the answer sheets.

Owned by Rajesh Jain, the company on its website claims to be a leading data processing company " having the latest infrastructure for the scanning, processing of OMR/ ICR sheets and a printing press to print the confidential examination material under one roof". Singh was not daunted by any of this.

Ghatak, now under arrest, would sneak out the OMR answer Hire for ` clear exam sheets of Singh's candidates. It was easy for him to do this because he had the answer sheet codes of the candidates. These would be sent to Singh's ' scholars' who would then complete the answer sheet.

Singh always told his candidates that they should answer only those questions they were sure about and leave the rest blank to be filled by his ' scholars', who would then complete the OMR sheet.CBI investigations are probing how Ghatak managed to steal the answer sheets from the AIIMS examination cell, where the result processing mechanism was put in place.

There is no footage recorded by the surveillance cameras installed by AIIMS and even security guards posted at the examination cell were unaware of the goings- on, raising the possibility of more insider involvement in the racket.

The CBI had busted a similar racket in 2006 when it emerged that a surprisingly high number of successful candidates — 424 out of 1,006 — to its PG course were from the Chennai and Pondicherry region.

The agency had chargesheeted 52 persons, including several doctors, who connived to leak the question paper. As many as 27 candidates figuring among the toppers were also chargesheeted.