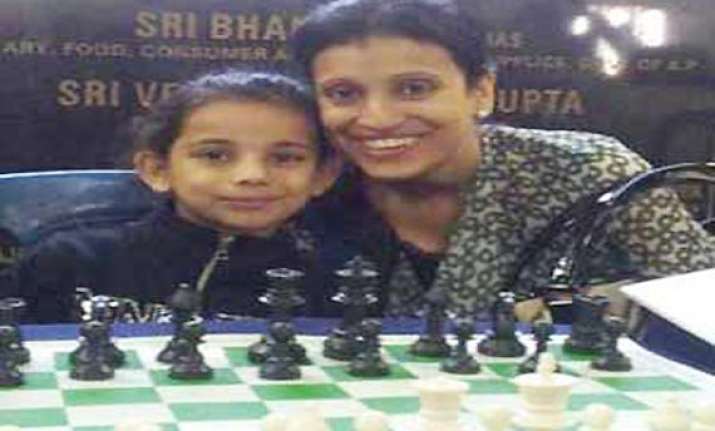 Mumbai, May 28: Nine-year-old Mumbai girl Ananya Gupta has claimed a bronze medal in the World School Chess championship held at Haldikki in Greece.
Ananya, a product of South Mumbai Chess Academy (SMCA), was ranked 7th with an ELO of 1564 in the tournament held between May 6-15.
She created waves by beating the much higher ranked Yvonne Beline of France on way to finishing third in the competition.
Her vigorous attitude was evident in this particular game, wherein, despite a "dead draw" situation she refused to settle for it, tricked her opponent and claimed the victory.
Ananya, who had clinched gold at the 9th Singapore Chess Festival earlier, won seven out of nine games to bag the bronze, Maharashtra Chess Association's joint secretary Nagesh Guttula said.
"I felt very calm and relaxed in Greece and I played my usual game", said Ananya about her performance.
She had trained for seven hours daily before the tournament with her coaches at SMCA and is now preparing for the Under 9 nationals.