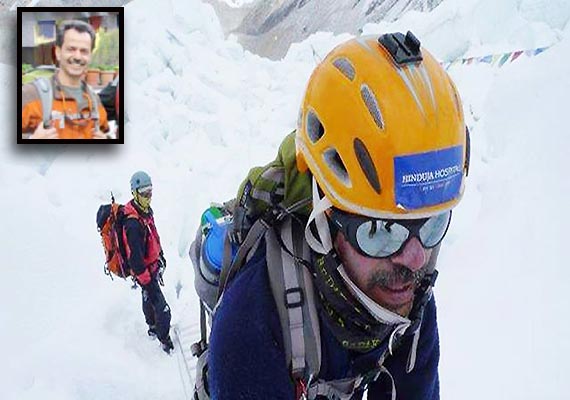 Mumbai, Jun 8: Dr Murad Lala, consultant oncosurgeon at P D Hinduja National Hospital & Medical Research Centre here, summited Mount Everest, the word's highest mountain, last month.
He claimed to be the first doctor from India to achieve this feat.
Dr Lala summited Everest on May 19.
Vinoo Hinduja, Co- Chairperson - Healthcare, Hinduja Group, felicitated Lala today at the hospital.
Lala was part of a group of eight mountaineers on this expedition.