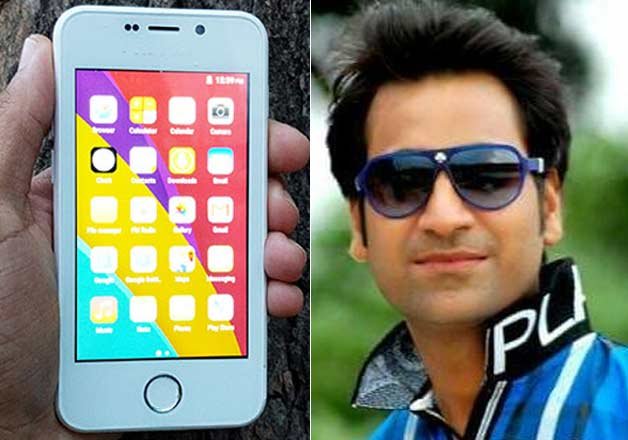 Mohit Goel, director of Noida based company Ringing Bells, which had announced Freedom251 smartphones at an astonishingly low price of Rs 251 apiece, was on Thursday detained on allegations of fraud.
According to police, Goel was detained after owner of Ghaziabad-based Ayam Enterprises filed an FIR on Wednesday alleging that Ringing Bells 'defrauded' it of Rs 16 lakh.
Mohit did his all schooling from Saint RC Convent School in a western UP town. After obtaining an engineering degree from Amity University, Noida, he moved to Australia and joined MBA course at Western Sydney University in New South Wales. He recently married Dhaarna, a Noida resident, who is now CEO of Ringing Bells.
Until recently, he is believed to have worked with his father, assisting the latter at a grocery store in his hometown in Shamli district of Uttar Pradesh. 
The idea to launch an affordable smartphone came to Mohit while he was munching on midnight street food along with a friend Ashok Chadha, who is now the president of Ringing Bells.
Mohit, who set up the tech company in September 2015, did not speak much about the firm at the launch event but hinted that the company could soon introduce its own SIM cards.
Also Read: Freedom 251 phone: Ghaziabad police detain Ringing Bells MD Mohit Goel for fraud
He had claimed that his company has already 300 direct and 2,000 indirect employees. The company partners with external testing facilities which look into pre-dispatch inspection, quality control and post delivery service.
At the launch ceremony, Mohit was guided by his wife Dhaarna. This glitzy event in New Delhi was attended by several dignitaries, including senior BJP leader Murli Manohar Joshi. A few residents from Shamli were also invited for the launch.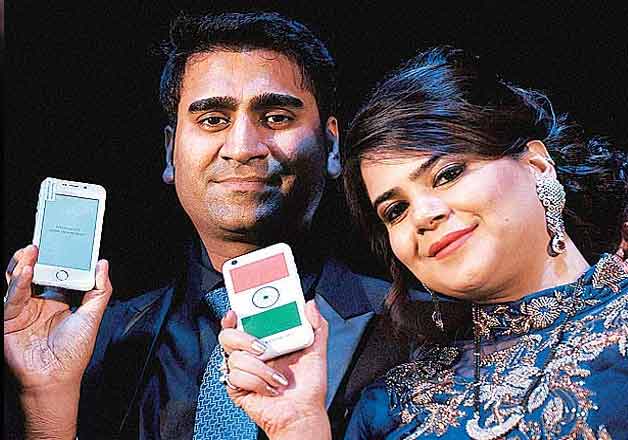 Mohit, before launching his own company, was associated with a Canadian telecommunications company Shaw Communications Inc. which is known for providing telephone, Internet and television services. He follows TechCrunch on his Linkedin profile.