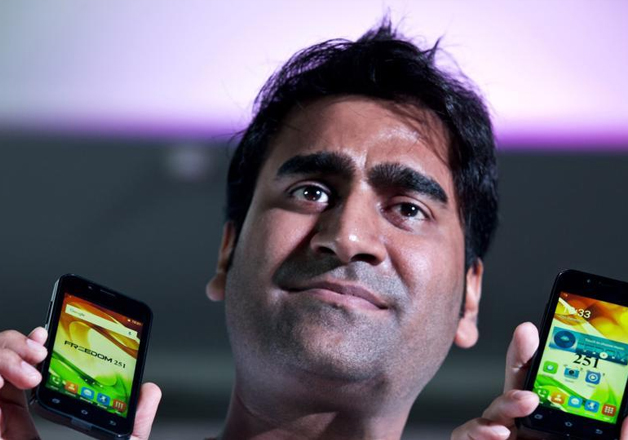 Mohit Goel, director of Noida based company Ringing Bells, which had announced Freedom251 smartphones at an astonishingly low price of Rs 251 apiece, was on Thursday detained on allegations of fraud.
According to police, Goel was detained after owner of Ghaziabad-based Ayam Enterprises filed an FIR on Wednesday alleging that Ringing Bells 'defrauded' it of Rs 16 lakh.
Ghaziabad Deputy SP Manish Mishra said that Goel has been detained for interrogation in the matter.
In the FIR, Ayam Enterprises has claimed it was persuaded by Goel and others from Ringing Bells to take up the distributorship of the Freedom251 phones in November 2015.
"We paid Rs 30 lakh to Ringing Bells through RTGS on different occasions. But it delivered us product worth Rs 13 lakh only. Upon follow-up, we could get products plus money totaling Rs 14 lakh," it claimed in the FIR.
The owners of Ayam Enterprises claimed  that they were threatened with life if they asked for the rest Rs 16 lakh 'again and again'.
Ringing Bells had begun the sale of Freedom 251 handsets, touted as the world's cheapest, via its website in February last year. The 3G device, according to the company, has a 1.3GHz quad-core processor, 1GB of RAM and 8GB of internal memory and supports external memory cards of up to 32GB. The phone sports an 8MP primary camera with flash, a 3.2MP front camera for selfie and a 1,800 mAh battery. It runs on Android 5.1 (Lollipop).
It landed in a controversy, however, with some alleging it was like ponzi scheme. The firm had claimed that around 30,000 customers had booked the phone despite some glitch and seven crore people registered for it.