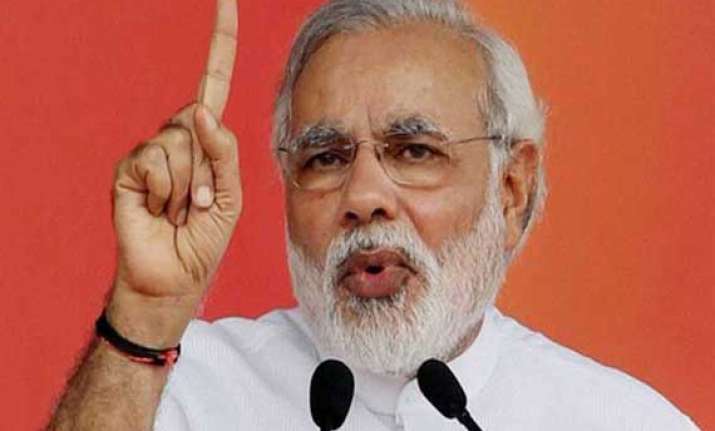 Bankura (West Bengal): Taking a jibe at Mamata Banerjee over her "paper tiger" comment, Narendra Modi today said that a real tiger is one who jails those involved in the Sharada chit fund scam and gets back money of the poor.
Modi also said that Banerjee's attack on him would not deter him in helping Bengal if BJP comes to power at the Centre and a strong BJP government would also ensure that the West Bengal Chief Minister does her job seriously.
"A tiger is the one who sends those involved in Sharada chit fund scam to jail, investigate the matter and get back the money of the poor.
"I am surprised. Didi, why are you afraid of a paper tiger. If a paper tiger has proved this costly for her, then what will happen if a real tiger comes before you," Modi said while addressing a rally here.
The BJP's Prime Ministerial candidate said the real tigers of Bengal were its youth.
Three days back, Banerjee had taken swipe at Modi, saying there was a difference between a 'paper tiger' and a Royal Bengal Tiger.