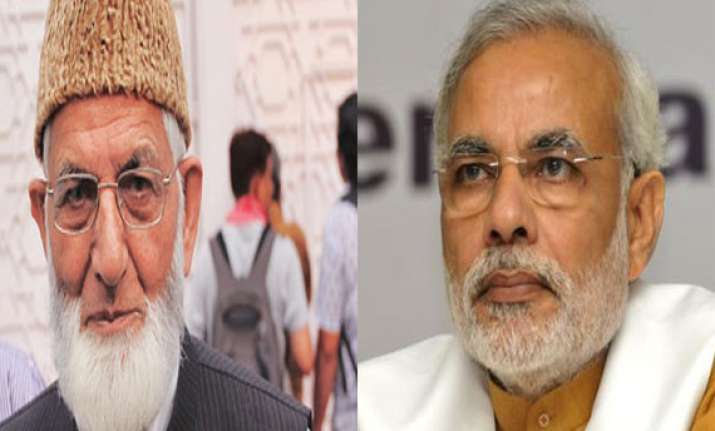 New Delhi: Hurriyat Conference (G) chairman Syed Ali Geelani on Sunday said if India's would-be-Prime Minister Narendra Modi's claims of "justice for Kashmir" were true then "it will be an act of welfare for India as well."
"If justice will be done with Kashmiris, then it will really be an act of welfare for Indians and Asians. The whole South Asian region will enter a new era of peace, stability and development," said Geelani in a statement issued on Sunday.
The Hurriyat leader was reacting to a Prime Minister-elect Narendera Modi's statement that he "will deliver justice from Kashmir to Kanyakumari".
The separatist leader said Modi has reportedly stated that "the new government will take decisions according to the wishes and aspiration of the people".
"Time will prove if these statements were made for the sake of statements or if truth hides behind these statements," he said.
"Kashmiri people are in no way enemies of India or its people, but they want that justice should be done with them and their rights should be respected," he added.
The Hurriyat chairman said Modi expressed sorrow for not being able to contribute to the freedom movement of India, but he now had a chance to understand the "movement of Kashmir" in its real perspective.