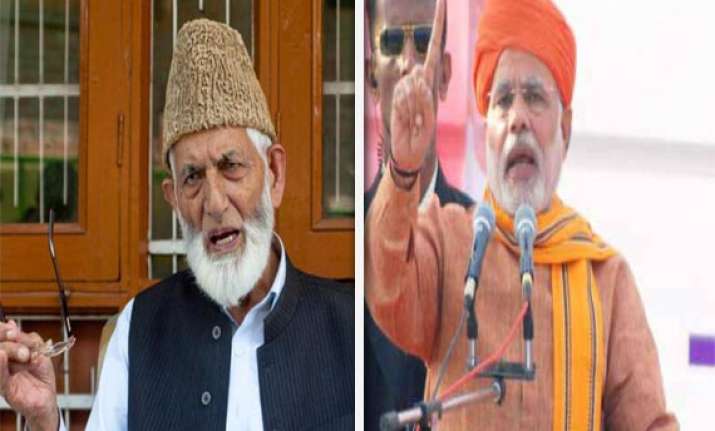 Srinagar: Separatist Hurriyat Conference leader Syed Ali Shah Geelani on Friday revealed that BJP prime ministerial candidate Narendra Modi had sent Kashmiri Pandit emissaries to him to explore avenues for opening talks on Kashmir issue.
Geelani told reporters on Friday that "on March 22, two men came to meet me. They were out Pandit brothers, who sought my help in resolving the Kashmir dispute.  
"They conveyed to me that if I am ready to offer any assistance...I can contact Narendra Modi directly and seek some commitment on the Kashmir issue."
Geelani however rejected their overtures saying, "Modi is an RSS man and he followed the same ideology, and everyone is aware of the RSS and the Kashmir policy of the BJP, which Modi represented."
"I told the men about Modi's role as chief minister during the 2002 Gujarat riots and how 3,000 Muslims were massacred. I also conveyed to them that Modi can never show any softness or seriousness for a resolution of Kashmir issue, said Geelani.