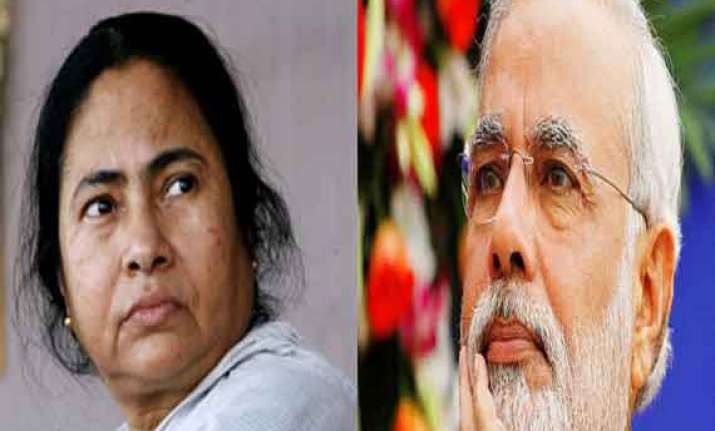 Kolkata: Army authorities late on Tuesday night gave clearance to the organisers of Narendra Modi's rally to land his helicopter at RCTC (Royal Calcutta Turf Club) grounds close to the rally venue at Brigade Parade ground.
Modi will take the chopper from Kolkata airport and land at Race Course ground between 13:50-13:55 hours.
Earlier, the state government had written to the state BJP expressing inability to give permission for Modi's chopper to land at Race Course ground.
Modi will be addressing the rally at around 2:30 pm today.
A security net has been thrown around the rally venue 48 hours before Modi's arrival. Over 500 policemen have been deputed to keep a watch. Moreover, over 100 security personnel from Gujarat Police have flown in to oversee the security arrangements.
Modi, alongwith BJP chief Rajnath Singh will arrive at Kolkata airport at noon, and then reach the rally venue.
Rally organisers hope nearly two lakhs to turn up, with the front seats enclosure tickets almost sold out. The minimum online price of a seat is Rs 100. Radial gangways and door frame metal detectors have been installed for conducting security checks.
There is a sixty meter buffer between Modi's dais and the first fence for spectators. CCTV cameras have been installed throughout the rally venue, and there are six watch towers.