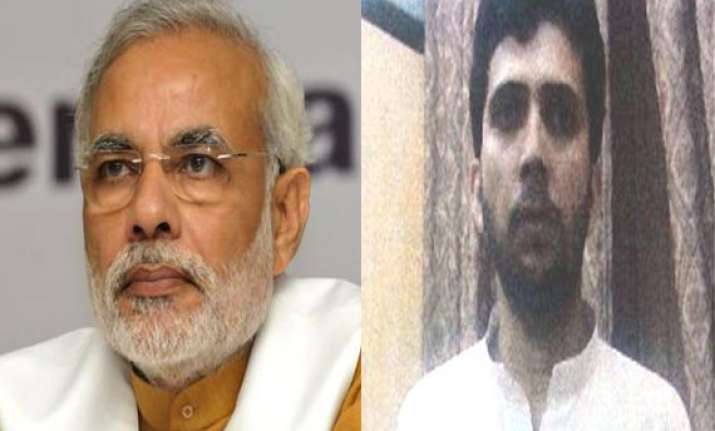 New Delhi: Indian Mujahideen operative Yasin Bhatkal had told National Investigation Agency investigators that Gujarat chief minister Narendra Modi was on the hit list of terrorists from Number 1 to 10, sources said.
Bhatkal told NIA investigators that senior BJP leader L K Advani's name comes at Number 11 spot, followed by two other BJP leaders Uma Bharti and Varun Gandhi.
After NIA passed on this information to Home Ministry, the Centre had recommended that the number of NSG commandos guarding Modi be increased.