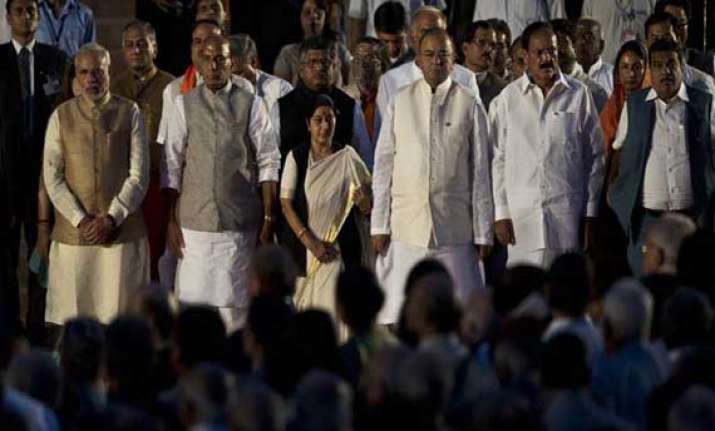 New Delhi: The Narendra Modi cabinet today decided to constitute a Special Investigation Team to unearth offshore black money accounts. The committee will be headed by retired Justice M. B. Shah.
Retired Supreme Court judge Arijit Pasayat, Deputy Governor, Reserve Bank of India, Director, Intelligence Bureau, Director, Enforcement Directorate, Director, Central Bureau of Investigation, Chairman, Central Board of Direct Taxes, Director General Revenue Intelligence, Director, Research and Analysis Wing (RAW) and Director, Financial Intelligence will be members of the SIT.
This was announced by Law Minister Ravi Shankar Prasad after a two-hour long meeting of the Cabinet.
The Cabinet also decided to grant Rs 2 lakhs to next of kin of those killed in yesterday's Gorakhdham Express mishap, Rs 1 lakh to those seriously injured and Rs 20,000 each to other injured passengers.