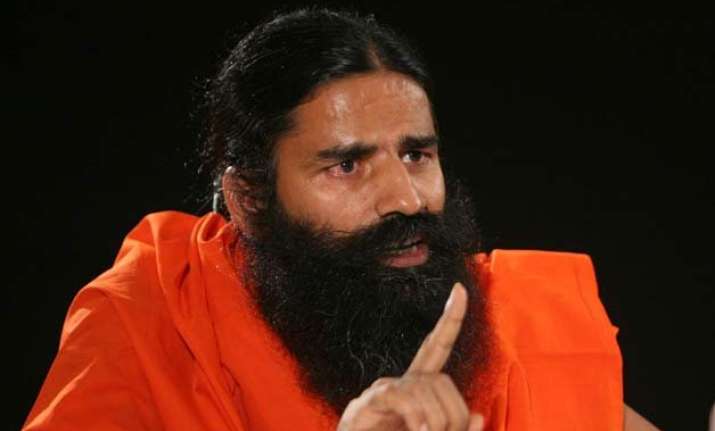 New Delhi: Yoga guru Ramdev today said that the "bloodbath" over the beef issue can be stopped if Prime Minister Narendra Modi imposed a "nationwide ban" on cow slaughter. The yoga guru said that if Samajwadi Party could do it in Uttar Pradesh, Modi can effect a similar order for the rest of the country.
"Someone who is called 'Mulla' Mulayam Singh Yadav, under his leadership (Chief Minister) Akhilesh Yadav has imposed a complete ban on cow slaughter in Uttar Pradesh. No one can slaughter cows and calves in UP.
"A party called a Muslim appeasement party, if that party can impose a ban on cow slaughter in the state, then respected Modiji, too, can impose a nationwide ban," he said during an event here.
Ramdev, seen as a supporter of Modi, said that even UP minister Azam Khan had said it would be a good thing if the prime minister were to impose a complete ban on cow slaughter.
"If a complete ban is imposed on cow slaughter, then this bloody debate and bloodbath being played out over cow meat (beef) in India can be stopped," he said as he termed the killing of both human beings and cow a "crime".
Ramdev had previously demanded that cow be made the national animal.
The yoga guru's comments come against the backdrop of the lynching of Mohammed Iqlakh over rumors of beef consumption in Dadri in UP's Greater Noida on September 28.