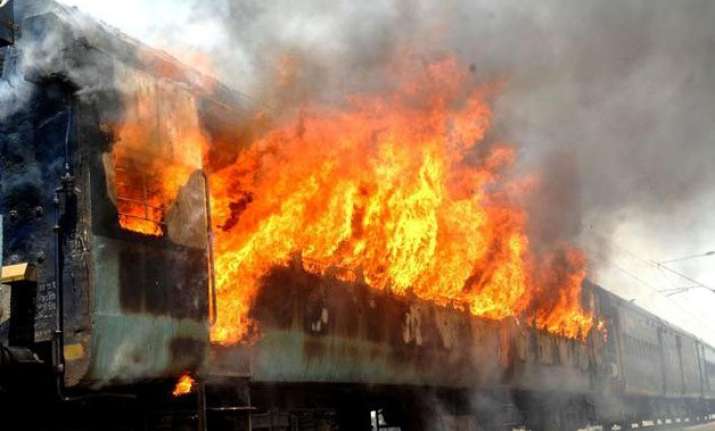 Puri: A mob today set on fire a compartment of an express train at Delang station following the death of a local boy who fell from a running train last night.
The boy, who was travelling in Barbil-Puri Express last night tried to get down off the running train at Delang and fell off the speeding locomotive. The train did not have stoppage at the station.
The local people detained the train while it was returning from Puri this morning and set on fire a general compartment of the train. Though the bogie was damaged severely, no passenger was hurt in the incident, a Railway spokesman said.
The mob also damaged furniture at Delang station, the official said, adding that the train movement on the route was affected for about four hours.
At least four trains were cancelled besides detention of six other long route trains, he said.
The normalcy, however, returned after senior railway officials had a discussion with the local people who continued to demand a stoppage at Delang and Kanas Road stations. PTI