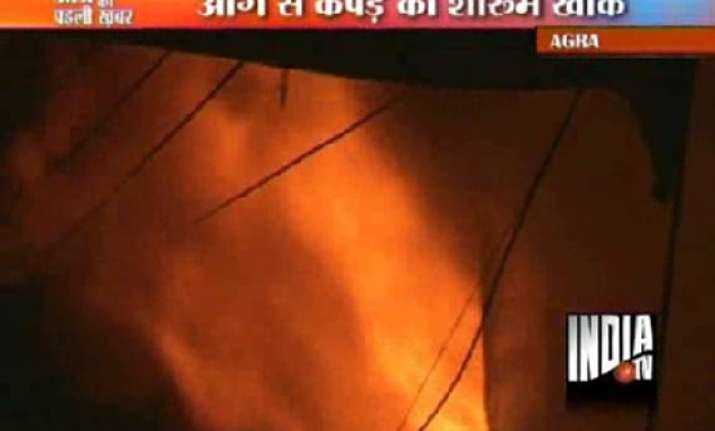 Agra, Dec 25 :  Angry mobs brickbatted police and fire brigade personnel, after a sudden fire caused by a possible short circuit completely gutted a ladies garments showroom in Loha Mandi here on Saturday night.

Local residents alleged that the fire tenders reached nearly two hours after the incident.

Police had to fire in the air and resort to canecharge to disperse the angry crowd that collected and began stoning the law enforcers.

The fire was so intense that the steel shutters of the garments showroom almost melted. 

The fire destroyed lakhs of rupees worth goods, traders said.