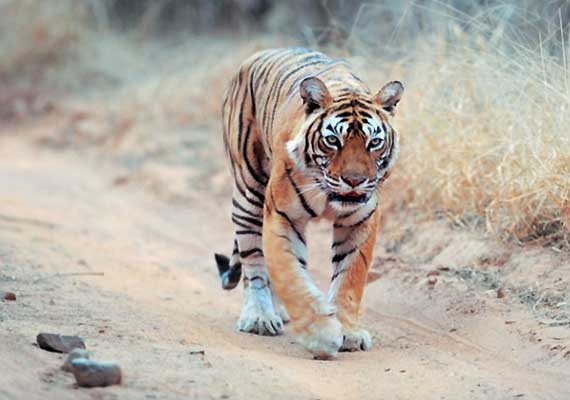 New Delhi: Machhli, the 19-year-old tigress that went missing a month ago, has been found.
A massive search operation was launched at the Ranthambhore national park to trace the world's oldest and most famous tigress, Machli.  
Top officials at Ranthambore National Park have been just informed by forest staff that the tigress was located in her territory.
The tigress, one of the longest surviving and popular for her visibility near water bodies, even has a postal stamp on her. Normally, tigers live up to 14 years.
Forest and wildlife officials were under tremendous pressure to find whether the big cat was dead or alive. On Sunday, they put 100 personnel to locate the animal.
Senior officials had almost presumed her dead.
An elaborate exercise to get the numbers of tigers across the country using camera traps is done once in four years and the process has just started.
The results will be out by March end.