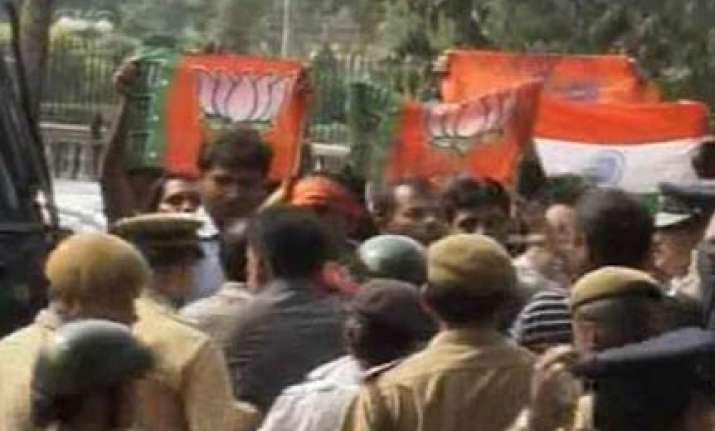 Kolkata, Nov 28 (PTI) Moderate Hurriyat leader Mirwaiz Umar Farooq today faced protests by members of BJP's student wing who hurled eggs at his vehicle here and diplayed banners, prompting police to arrest 25 of them, three days after he was heckled by right-wing activists in Chandigarh.
 The Mirwaiz was coming out of an auditorium after attending a seminar on 'Kashmir- A Way Out' when members of Akhil Bhartiya Vidyarthi Parishad (ABVP), who were holding banners and shoes tied to a stick, threw eggs at his car, besides shouting slogans.
The banners which read 'Bharat Ek Hai' and 'Mirwaiz Murdabad'.  The 37-year-old Hurriyat leader was whisked away by security personnel as he moved out from the building where the seminar was organised by the Centre for Peace and Progress.
The police later arrested 25 ABVP members.