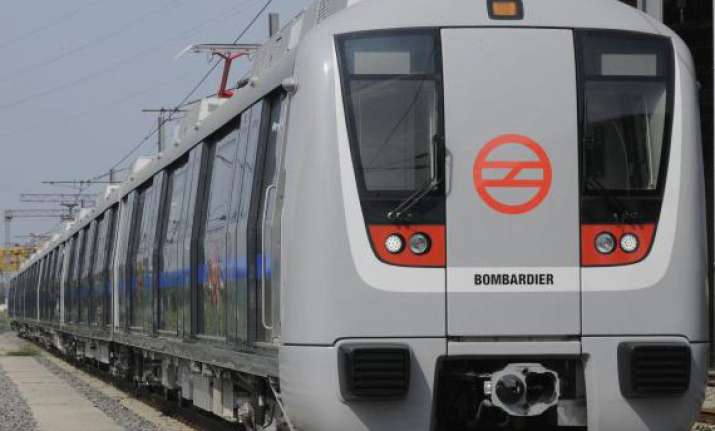 Noida : The long-awaited Metro rail link between Noida and Greater Noida finally got a green signal from the urban development ministry.
In a board meeting held yesterday, the ministry approved Delhi Metro Rail Corporation's (DMRC) appointment as a consultant for the project on a turnkey basis, sources said. The 30km link will be built at a cost of about Rs 5,000 crore.
Construction work on the new link will commence after a memorandum of understanding .
Terms of the MoU have already been approved and submitted to the UP government in Lucknow for its approval.According to officials of the Noida Authority, the MoU is likely to be signed after the general elections while work could begin in the next two months.
Since former Delhi CM Sheila Dixit was opposed to the DMRC working outside the capital, the Authority had last year decided to form the Noida Metro Rail Company (NMRC) to construct this 30km line.
A total 22 stations are proposed on the route - 13 on ground and seven elevated. Two stations at Knowledge Park-I and sector Delta-1 in Greater Noida are planned for future expansion.
Starting from Noida City Centre in Sector 32, the proposed Metro corridor will head towards Greater Noida through stations in sectors 50, 51, 78, 101, 81, 83, 85, 137, 142, 143, 144, 147, 149 and 153. It enter Greater Noida through Knowledge Park-II and cross Pari Chowk and sectors Alpha-1 and 2 before terminating at a station proposed near Knowledge Park-IV in Greater Noida. The entire route will be an elevated track.
This project is expected to be completed by 2017, officials said. Noida had first approved the detailed project report of the link in 2010. But since then, the project has remained in limbo. Earlier, the Authority had planned to build this Metro link on public private partnership model, but now the two industrial authorities of Noida and Greater Noida will fund this project.