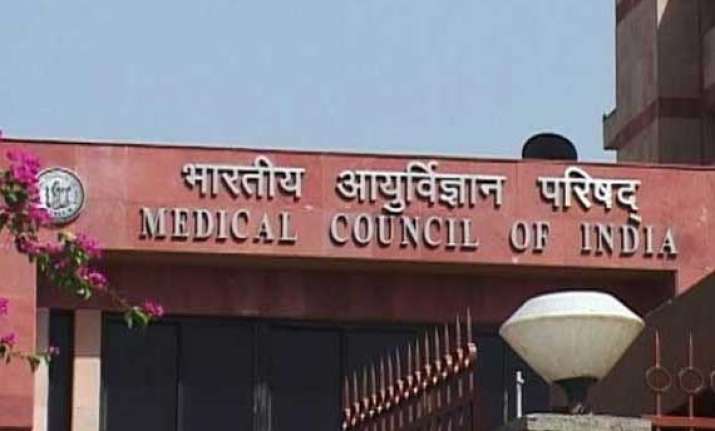 New Delhi: Medical Council of India (MCI) has agreed to restore 6,387 medical seats in government colleges which were cancelled earlier this year after state governments promised to upgrade infrastructure and comply fully with the Council's guidelines.
MCI chairperson Jayshreeben Mehta said all the state governments have given an undertaking that they will comply with the guidelines in three months time.  
"We have never disapproved any college for flimsy reasons.  We are concerned with the mandatory requirements of MCI and that is faculty, hospital equipments, patients and teaching modalities," Mehta told PTI.
According to officials, MCI gave its approval for on Saturday evening and conveyed it to the Centre which then informed the respective state governments.  
The approval comes in the backdrop of Union Health Minister Harsh Vardhan asking the the Council to urgently take a call on compliance reports filed by colleges.  
In a letter to the MCI chairperson, he had also criticised the Council for failing to review the compliance reports of several government medical colleges within a set time-frame, as in the long term it would lead to acute shortage of qualified doctors.
"We also want more doctors, but then the quality of doctors also matters. We need to provide proper training and a good envrionment to them," Mehta said on the issue.  
Also, the Health Secretary Lov Verma, in a letter to Mehta, asked the Council to approach the Supreme Court for extension of letter of permission to August 8, 2014, so that the 150 cases can be reviewed and scrapping of 6,387 existing MBBS seats is prevented.
MCI's recommendation to scrap 6,387 existing MBBS seats, many of them in government medical colleges, had drawn strong reactions from the health ministry.