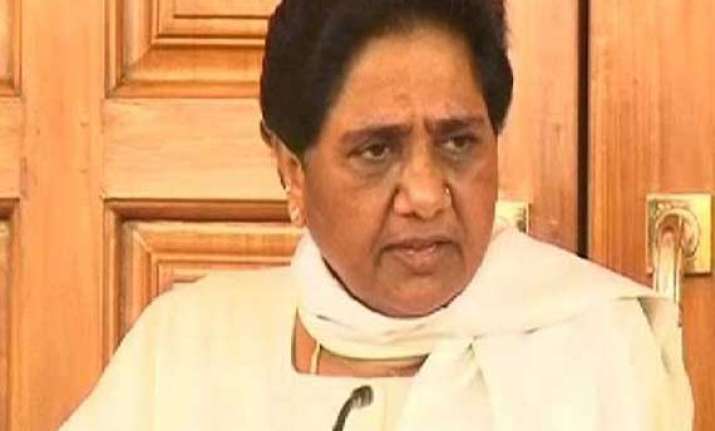 Badaun: BSP chief Mayawati today joined the politicians who made a beeline to the village, where two dalit girls were brutally gangraped and murdered, and stepped up attack on SP government alleging it was perpetrating "jungle raj" and there was attempt to put the case on the back burner.
A day after Congress leader Rahul Gandhi met the victims' family, local SP MP Dharmendra Yadav also reached Katra village where he faced the anger of the inconsolable parents who have alleged that the police did not take prompt action in the case because of their caste.
Mayawati, who met the family of the cousins whose bodies were found hanging on a tree on May 28, announced Rs 5 lakh each to the victims' kin from the party fund, claiming that though they have refused the government compensation, they would accept her assistance.
"The family members told me that the local MP came this morning and offered compensation and all help, but they refused. They told that whatever I will give them, they will accept gladly," she said after meeting the family.
"They (family) said police had all plans to save the accused which I strongly condemn," she said.